A breather or an early peak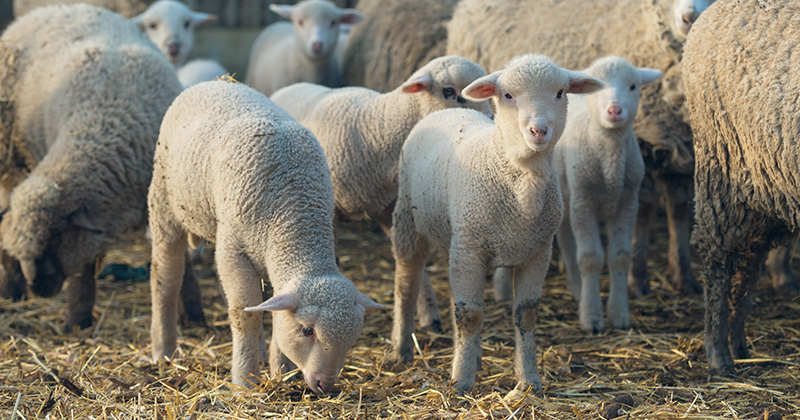 With lamb and mutton reaching historic price highs, saleyard throughput levels are extending higher too, which is uncharacteristic for this time in the season. The increased volumes have weighed on the market this week to see most categories of lamb and mutton soften.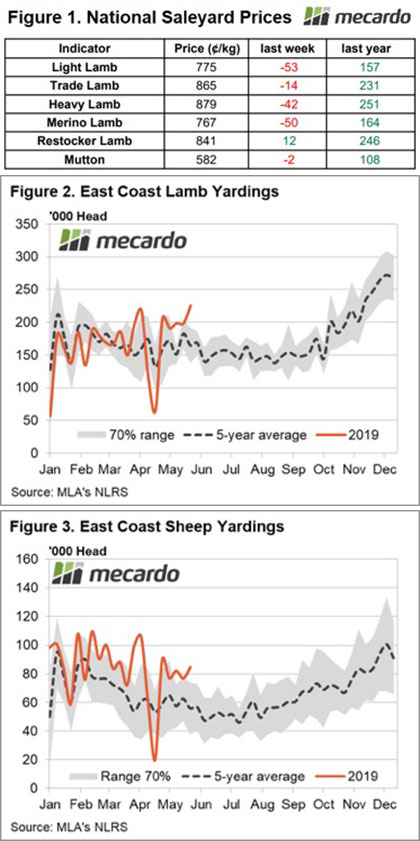 The Eastern States Trade Lamb indicator (ESTLI) slid 15¢ to close at 873¢/kg cwt and this move was mirrored across national sale yards with all MLA reported lamb categories easing except for Restocker Lamb (Figure 1).
Light lambs took off the most skin, in both ¢/kg and percentage terms, shedding 53¢ or 6.4% to close at 775¢/kg cwt. The National Mutton Indicator (NMI) eased the least with a mere 2¢ decline to finish at 582¢/kg cwt.
A look at east coast lamb yarding levels in recent weeks gives a clue to the price reaction this week. Weekly figures made a new seasonal high at over 225,000 head changing hands, some 36% above the seasonal average for this time in the year. Indeed, the last month has seen average weekly throughput running 21% higher than the five-year trend (Figure 2).
Mutton yarding levels across the east coast lifted too, nearly hitting 85,000 head and sitting well above the normal range for this time in the year. However, compared to earlier in the season remains unable to crack back above the 100,000 head per week threshold.
What does it mean/next week?
As we often say at Mecardo, ample supply now will mean less availability later in the season. This suggests we may not have seen the peak yet for the ESTLI nor NMI, particularly as we are yet to get through the depth of late winter.
Adding to the prospect of a rebound in price in the next week is the 25-50mm of rain forecast for WA, southern SA and Victoria. Not to mention the 5-15mm scheduled for NSW.