A tale of two yardings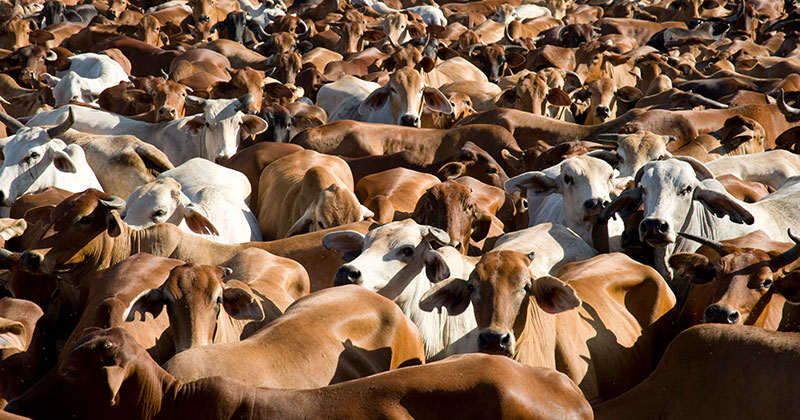 It was the best of yardings, it was the worst of yardings… well not quite (and excuse the Dickens pun), but in recent weeks we have seen cattle yarding levels diverging between the East and West coast with the differing supply levels flowing through to the respective cattle price sentiment across most cattle types this week in each state.

East coast yarding levels have been easing in recent weeks, slipping 30% since mid-September to see it back below seasonal average levels for this time in the year – Figure 1. Cattle price across the eastern states has responded in kind to the lower volumes at the sale yard with most NLRS reported categories posting price gains this week, although the magnitude of the gains wasn't excessive.
Feeder steers were one of the better performers with the east coast indicator lifting 6¢ on the week to close at 284¢/kg lwt. Feeder steer prices lifted across all states except for Victoria where prices took a bit of a tumble, down 20¢ to close at 254¢/kg lwt.
Across in the West cattle yardings have been demonstrating the opposite trend to the eastern states with throughput up 26% since mid-September and trend at the upper boundary of what is normal for this time in the season and 21% above the average seasonal trend – Figure 2.
The higher cattle volumes in WA is putting pressure on prices there this week with declines of 5¢-40¢ noted across most reported categories, except for WA Feeder Steers. The WA Light Bull indicator easing the most to see a 39¢ decline to 215¢/kg lwt. WA Feeder Steers the standout performer with a 26¢ gain to hit 325¢/kg lwt and placing it at the highest Feeder Steer indicator across all states.
In offshore markets, the 90CL frozen cow indicator continues to surge pushing above 740¢/kg CIF and just 4¢ shy of the record high achieved during September 2015 – Figure 3. Underpinning the elevated 90CL in the US is limited imported supplies as product from NZ and Australia continue to be diverted to China to satisfy the growing protein void associated with the spread of ASF and the impact on Chinese pork production.
Next week
Strong export prices and healthy beef processor margins should continue to support cattle prices domestically into the coming weeks. Short term rainfall forecasts show falls limited to eastern coastal regions in southern Queensland, eastern NSW and southern Victoria but won't be enough to push cattle prices higher in any significant manner. Sideways price consolidation is expected for the near term.