A time for inward reflection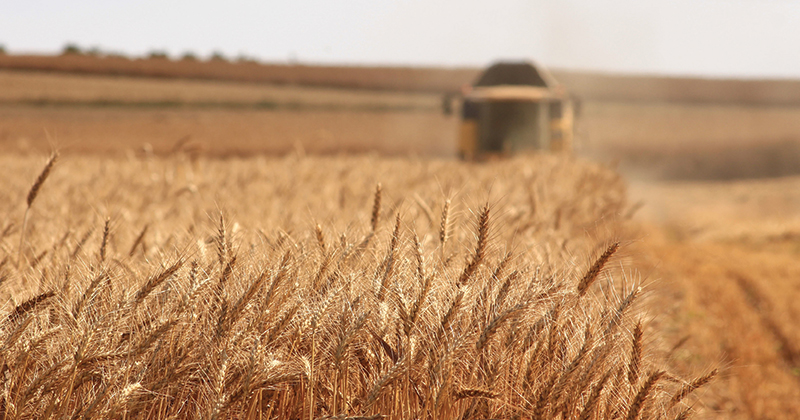 The market continues to trade with a lack of strong fresh information. The real focus now is on what is happening locally. We continue to sit at strong local levels, but how long will it last?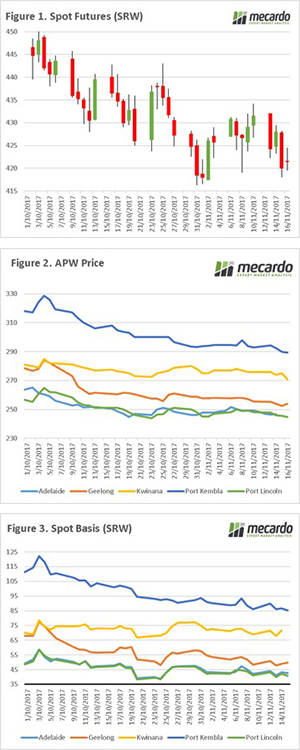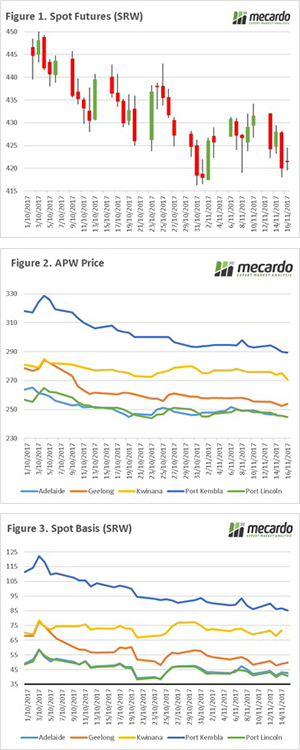 On the global stage, Chicago wheat futures took a tumble this week (figure 1), returning to levels from the beginning of the month. The market continues to trade on the large global stocks, and eyes will be on export numbers to determine how quickly end-stocks will be depleted in the major exporters. As it currently stands without increased weather woes in the northern hemisphere there is likely to be little in the way of upward momentum.
At a local level, prices have been trending downwards to flat (figure 2) during November. However, across the board, APW1 prices have fallen substantially since the beginning of October.
Port Kembla -$39
Geelong -$30
Adelaide -$18
Port Lincoln -$20
Kwinana $-14
On the first weekend of November, an unseasonal frost event impacted Victoria. Our discussions with numerous consultants point to major losses to cereals. This is yet to be reflected in pricing with Geelong trading lower than the beginning of the month.
During October strong rainfall events have added some confidence to the summer sorghum crop, which reduced the concerns that domestic feed consumers had. This has led to a fall in basis levels (figure 3), especially in the areas which are within a potential drawing arc of NNSW/SQLD. We have highlighted the risk in pricing levels falling as we advance into harvest, these are worth re-reading.
Lock in premiums, keep exposure to the market
Wheat seasonality: Imitation is the sincerest form of flattery
Let's look back at historical basis
What does this mean?
The key concern we see, is the status of the crop in Victoria. It has been two weeks since the major frost event, which is considered a 1 in 20-year event. The crop was looking fantastic in the Western Districts, and to see it fail so close to harvest, is completely heartbreaking and devastating. The full extent of the damage will be only be realised when the header goes into the crop.