ABARES tell us what we know USDA surprise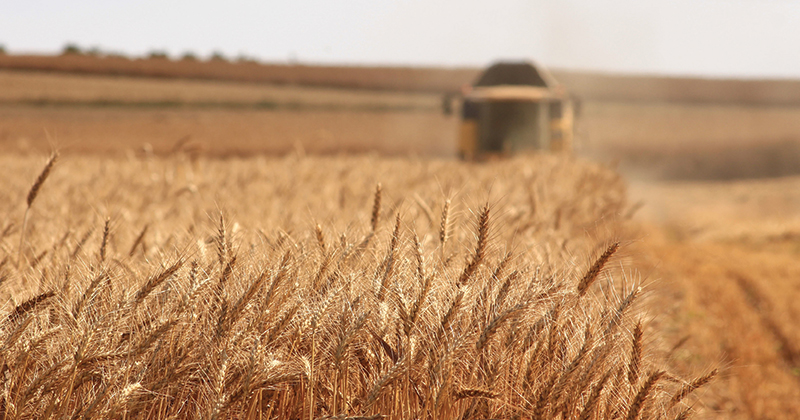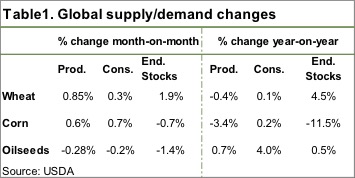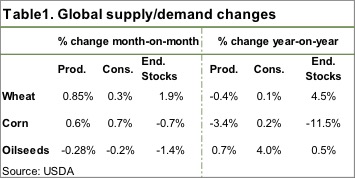 The Australian Bureau of Agricultural Resource Economics and Sciences (ABARES) made an interesting move this week, warning of crop downgrades.  Meanwhile the United States Department of Agriculture (USDA) made their monthly predictions.
ABARES don't often flag what they are going to say in their reports, but this yesterday they put out a release telling us what we already know.  Growing conditions have not been great in NSW, and there is likely to be some yield downgrades, but they also noted that recent rain may have saved some crops in the Riverina and Central cropping zones.
This news was picked up in international markets, but like here, it has been widely reported and didn't have much impact on markets.
The World Agricultural Supply and Demand Estimates (WASDE) from the USDA did move the market however.  Figure 1 shows the changes from September, with the headline figures being the downgrade in Oilseed stocks, and the upgrade in wheat stocks.
The USDA predicted lower yields for soybean crops being harvested now, and this wiped half a million tonnes off US production.  The market was expecting an increase, and the report saw soybean prices jump 2.4% higher.  Unfortunately for Australian growers this didn't really translate into higher prices, with ICE Canola up just $2 to $CA502.6/t for January 18.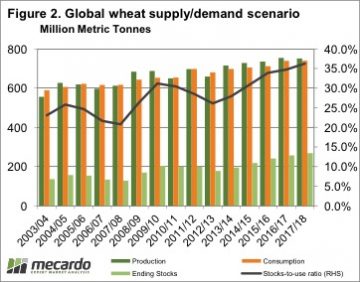 Global wheat production was lifted 5.3mmt thanks to improving production in the EU and India.  The USDA did downgrade the Australian crop by 1mmt to 21.5mmt.  Figure 2 shows we are still well and truly on track for a record carryout for 17/18.
The week ahead
Wheat prices in Chicago lost a few cents last night, but the AUD was up so swaps will be a bit weaker today.  Domestic basis is driving most of the change in price at the moment, and recent rain has seen it weaken, especially in southern states.  Sellers will obviously be more confident of production now.
Historically October marks the seasonal low for corn and soybean prices, so we might find some support for international markets over the coming months, translating into better prices here.