All red for sheep and lamb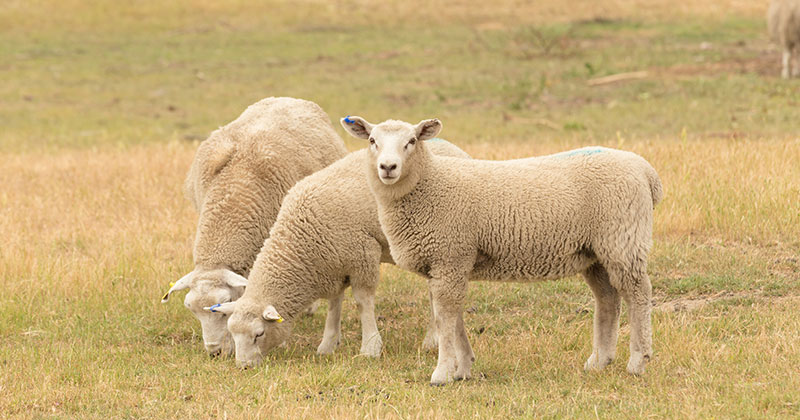 Seeing all red on the Eastern States Daily Indicator Report for weekly sheep and lamb movements has been a rare occurrence recently.  This week finally saw enough stock come to market to send prices lower.

Week on week falls in sheep and lamb prices weren't huge, but the Eastern States Trade Lamb Indicator (ESTLI) did hit a five-month low, breaking under 800¢ for the first time since May (Figure 1).  The ESTLI isn't far off where it was after a brief spike in October last year, but it has found plenty of support around this level.
Merino lambs were the heaviest hit in terms of falls, the east coast indicator lost 44¢ to hit 716¢.  The Merino lambs seem to be coming in NSW, where they are 707¢, while in Victoria they are stronger, at 751¢.  This is the opposite spread of trade lambs, which tells us merino lambs are flowing in NSW, trade lambs are not.
Lamb slaughter was lower last week, but that was due to a public holiday.  Slaughter is likely to be higher this week but looking at last year's trends (Figure 2) it could gain another 10%, which would put some pressure on prices.
The weaker Aussie dollar is giving lamb prices some support.  In US terms the current ESTLI premium over last year's low is 100¢, in our terms it's at 125¢.  There is likely to be a downside, but we don't think it will hit last year's levels.
Next week.
The fortnightly Bureau of Meteorology (BOM) outlook is a bit more positive this time.  Figure 3 shows the December to February outlook, we left November out as it's not great.  We might have to wait until the New Year to see the rain, which will bring the price upside.  In the short-term downside is more likely, but it won't last long.