All the data is in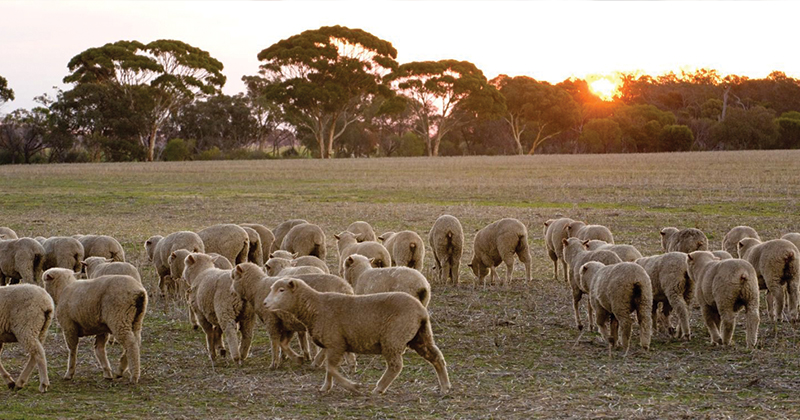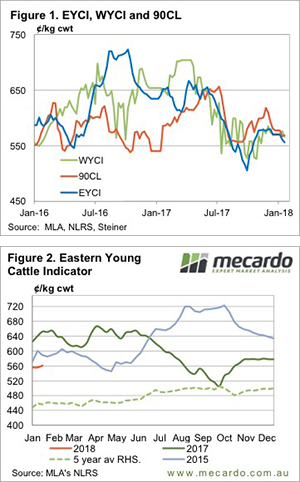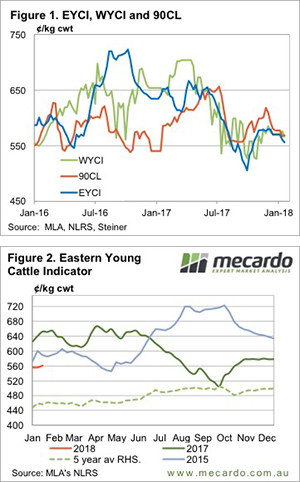 For the first time in over a month we have the full suite of Meat and Livestock Australia (MLA) data to analyse. Even with all the data, the conclusions look the same. Markets are easing slightly thanks to a lack of moisture and a rising Aussie dollar.
We haven't seen a quote for the 90CL Frozen Cow export price since mid-December, but the January numbers came in this week. The story for export prices are similar to those for most cattle prices. The 90CL opened the year slightly easier, down 10¢ in our terms before a slight lift this week to 569¢/kg swt.
In US terms, 90CL prices have gained a little ground on weaker supplies out of Australia and New Zealand, thanks to lower slaughter. In our terms prices are weaker, with the Aussie dollar trading well over 79US and thinking about breaking the solid resistance at 80¢.
The eastern and western young cattle indicators are almost in lockstep with the 90CL, but as we outlined in the cattle analysis this week, it was only a year ago that young cattle prices were trading at significant premiums to the 90CL. Widespread rainfall might see somewhat of a repeat, but not at levels of 100¢ which we saw last January.
We went looking for some seasonality in the EYCI to guide us to where the market might be headed. But as figure 2 shows there isn't much to speak of in the last two years, nor on the five year average. We used to see cattle prices rising from January to March, but this is going to require some rainfall.
The week ahead
With no rain on the forecast, expect prices in general to continue to track sideways or slightly lower. There appears to be little in the way of external factors which are going to see prices rise in the absence of rain.  There is however, mounting evidence in international meat markets pointing towards another year of downward trends, even if we do see a moisture induced late summer rally.