Bunch of pluviophiles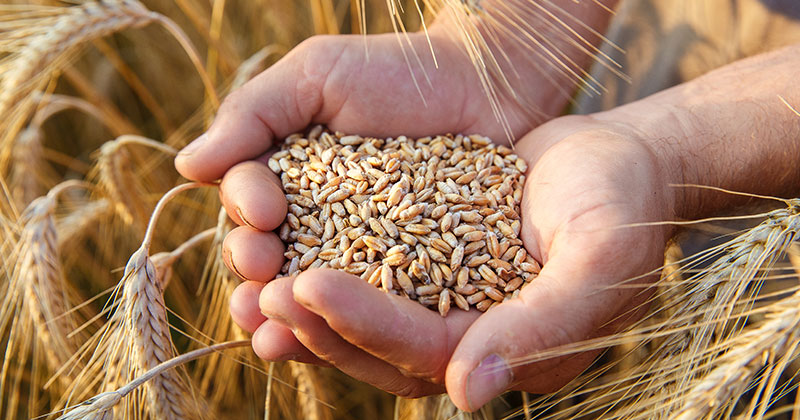 The rain has fallen dramatically over the past week providing much-needed rainfall to large swathes of New South Wales and Queensland. This will provide some positivity to many after suffering through 2 or more years of drought.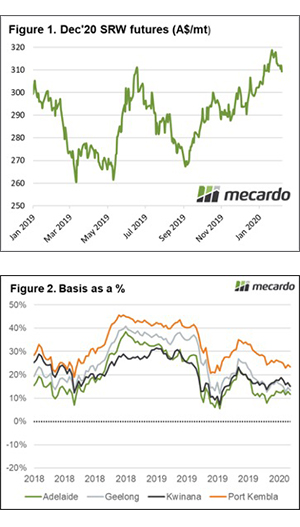 CBOT December wheat futures have declined rapidly from their recent (and contract high) of A$318/mt on the 21st of January. At present, the December contract is trading at A$309/mt (figure 1). The contract price in A$ terms has been protected somewhat by a declining A$, however, even with a close to A$10 fall, it remains at strong levels compared to recent years.
At present, the futures price offers producers a favourable starting point for marketing next years crop.
Tentatively we can say that the drought has broken in many parts of the eastern states. After receiving scant rain over the past 2 (or more) years, the past month has provided saturating drenches.
These rainfall events start to provide some confidence of the coming crop and some surety of producing something. Albeit we need to remain level headed as we have seen promising rains in the past with no follow-up.
It's important to remember that basis levels which have been extremely strong in recent times will cause our 'premium' over overseas values to decline. This may be experienced with increased vigour in relation to new crop pricing.
In figure 2, the basis level as a percentage of the overall physical price in Australia. In recent months the overall importance of basis has diminished. As a percentage of the overall price received in Australia, the basis is actually now close to the historical long term average.
What does it mean/next week?:
Next Tuesday the WASDE report will be released by the USDA. The USDA has commented ahead of the report that the Phase 1 trade deal details will not be included as part of this report.
The phase 1 deal was always going to be a tough target for China to achieve. The team of analysts at Mecardo do not believe that China will be able to meet this target, especially in light of continuing economic concerns related to coronavirus.