Cheap Russian wheat & China protects its fertiliser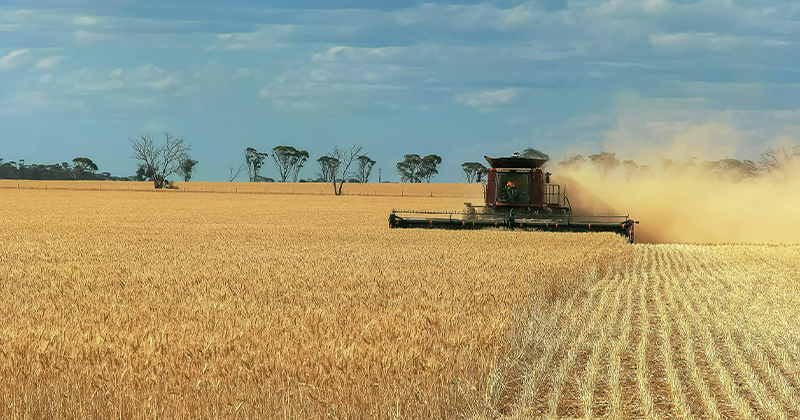 In this grain market comment, we provide a short summary of Russian wheat pricing, ASX levels and fertiliser/chemical blockages in China.
In yesterday's analysis article 'It's relatively relevant', we briefly discussed the rapid rise in wheat futures this week. This has had a limited impact upon Australian wheat prices, resulting in basis levels declining. What about our competitor, Russia?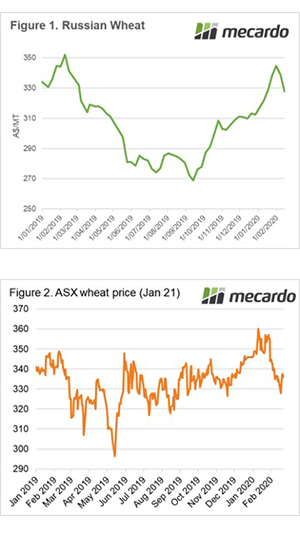 Pricing levels in Russia have been increasing steadily during the last quarter of 2019. There were questions during this time relating to export pace and, in December, around weather concerns. However, once the local analysts started to dig into the potential the market has seen downward pressure. In A$/mt terms Russian pricing has dropped from A$344 to A$327 during February (Figure 1).
The ASX contract for January 2021 traded up throughout the week with the contract rising from A$328 to A$336 (Figure 2). This places the basis between CBOT (Dec) and ASX (Jan) for next harvest at A$19/mt.
The Coronavirus has far-reaching impacts beyond health. The long hiatus of work in the superpower has led to issues related to agricultural inputs, namely chemicals and fertiliser. The Chinese government has mandated that fertiliser (Phosphate) supplies be domestically prioritized at all levels to ensure no impacts on their local spring planting. In relation to chemicals, logistics chains are backed up which could disrupt the supply of agricultural chemicals in the lead up to seeding.
Remember to listen to the  Commodity Conversation podcast by Mecardo
Next week:
It will be interesting to see whether the current rally in US futures will be sustained or whether it is a speculative driven rally. If this is the case, fundamentals tend to return and eventually take control.