Corona weighing on export prices, but domestic impact limited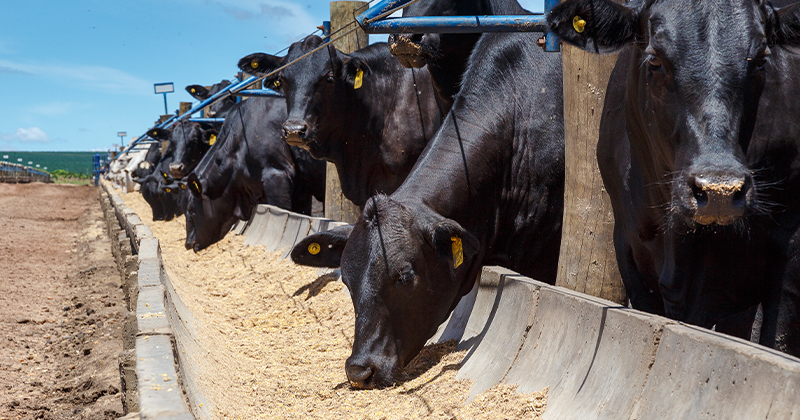 Concerns over the Coronavirus spread has softened beef export prices in recent weeks, but tight supply and favourable rainfall has limited the impact on cattle prices at a domestic level. Australian beef exports for January were healthy, but an inability to get Corona under control could see export flows impacted in the coming months.

Just yesterday we saw a surge in reported Coronavirus outbreaks in China due to a change to the way they assessed the infection. Currently, there are 60,000 reported cases according to the Johns Hopkins University live mapping website.
US beef industry consultants Steiner are suggesting that the uncertainty around China's ability to contain the spread of the Coronavirus is leading to a softening of the 90CL beef export price as Chinese beef demand slows with travel bans in China causing import congestion at Chinese ports. Supply chain bottlenecks in China are seemingly the cause of the 3% easing of the 90CL to close at 723¢/kg CIF.
Thankfully on a domestic level, the impact of Corona on cattle markets has been negligible. Yesterday Mecardo reported that there has been no sign of a negative impact on beef export volumes for January.
Additionally, the tight season expected in cattle markets for 2020 and the favourable rainfall patterns in recent weeks has continued to see cattle prices benefit. The Eastern Young Cattle Indicator (EYCI) gaining 6% this week to close at 662¢/kg cwt and narrowing the gap between it and the 90CL further – Figure 1.
East coast weekly cattle yarding figures have been averaging volumes nearly 20% lower than the five-year trend since the start of the 2020 season, trekking along the lower boundary of what would be considered normal for this time in the year and highlighting the expectation of the tight season ahead – Figure 2.
Next week
With the forecast of 15-50 mm of rainfall along the entire eastern seaboard in the coming week (Figure 3) it is unlikely we will see cattle supply expand any time soon. The continuation of the rain will likely see further restocker interest for store cattle and breeding stock.
Expect the EYCI to continue to probe higher in the short term, even if Coronavirus remains unchecked and export prices soften further, as the domestic situation of low supply and rain is providing good support.