December like yardings pressure markets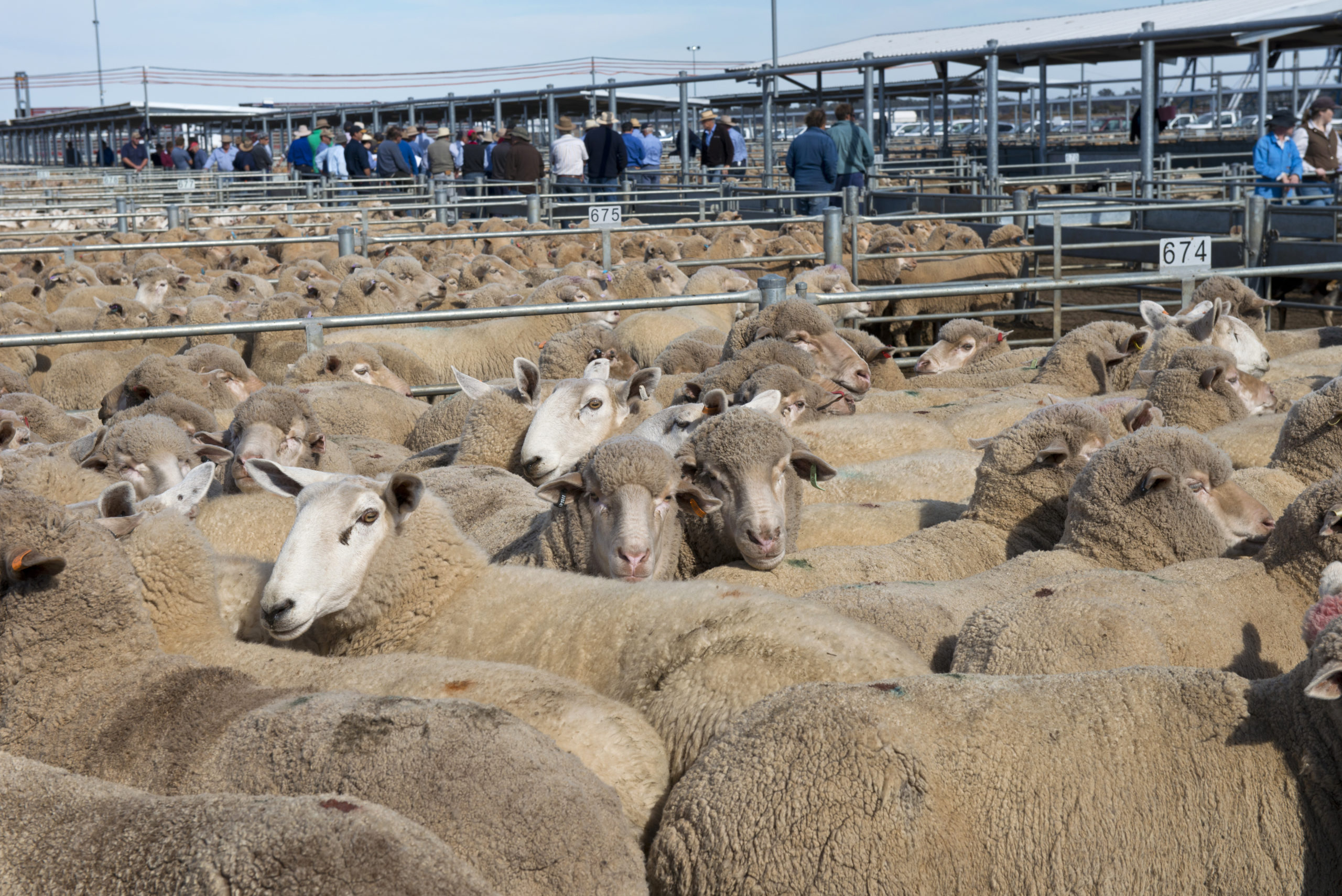 Lamb supply ramped up last week, and without supply data for this week, it looks like it might have been just as strong. Panic selling hit the market and sent prices back towards early February levels. The good news is that prices remain historically strong.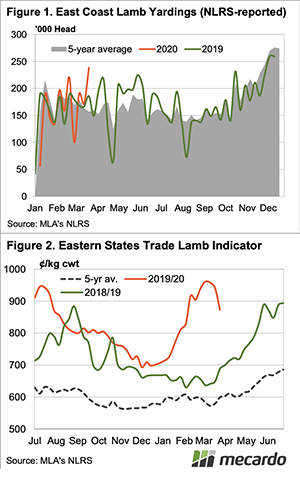 Lamb yardings for the week ending the 20th March hit levels usually only seen in December (Figure 1). This week the strong supply continued, and while we don't have total numbers, looking through the major sale yards it looks like they may have been over 200,000 head again.
Lamb slaughter was also up last week at around 350,000 head. The extra numbers in the yards, combined with similar panic in bookings direct to works saw prices continue their decline this week.
The Eastern States Trade Lamb Indicator (ESTLI) duly tanked this week, as supply overwhelmed demand.  On Wednesday the ESTLI sat at 873¢/kg cwt (Figure 2). By no means disastrous, but down 10% on the highs. Wagga was also lower on Thursday, so the ESTLI is conceivably lower again, but we'll never know.  More on this later.
South Australian lambs were cheaper than WA trade lambs this week, at 775¢ and 797¢/kg cwt respectively. Mutton is still cheap in WA at 513¢, while Victoria had the most expensive mutton at 705¢/kg cwt.
All prices received this week were still well above the same time last year, which is part of the reason the panic selling has taken hold. With lamb and sheep prices still in the top echelons of historical values, sellers will sell in fear of prices heading further south.
Next week.
There were some forward contracts about this week for April and May in the mid-800¢ range for lambs. This suggests processors are still worried about supply and are keen to lock in a portion of what is left.
Meat and Livestock Australia are changing the way they report prices, with officers no longer attending markets. This means we won't be seeing the ESTLI or NMI for some time, but we will still have prices to track.