Easter bear?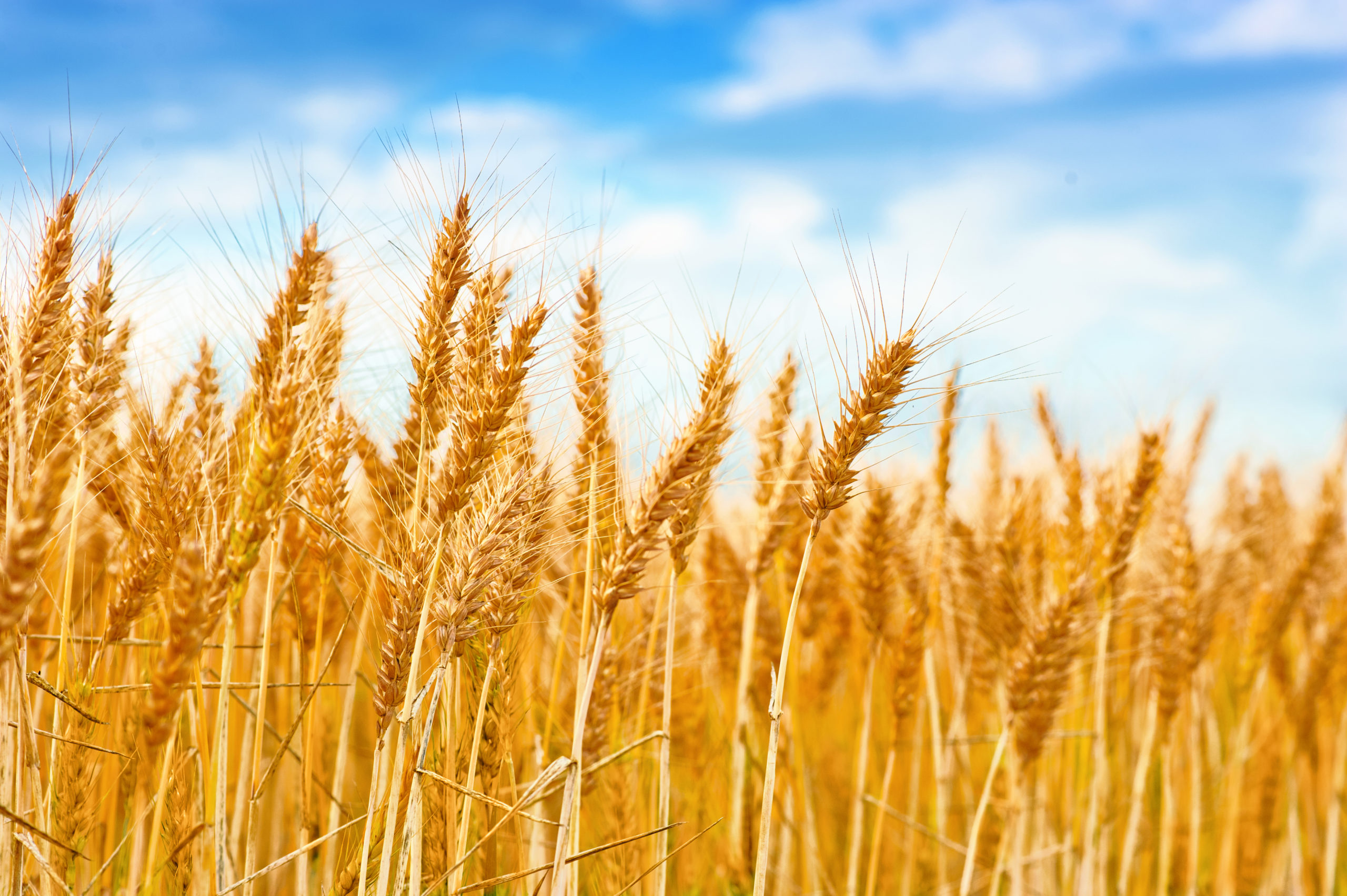 Key Points
The USDA released their April world supply and demand estimates report overnight. Although a bearish report, the market largely ignored the data and moved higher.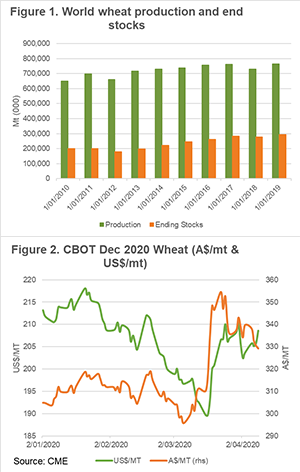 The USDA report was bearish, and normally that would have led to a fall in pricing however we live in different times. The headline numbers of the report show that global wheat production is set to hit record high levels at 764mmt, a rise of 33mt on last year. To put this in perspective, this is more than Australia's record crop in 2016.
In addition, global consumption is reduced by 5mmt, leading to end stocks being increased to a record-breaking 293mmt. As discussed in previous updates on the USDA end stocks information greater than 50% of stocks are held in China and likely inaccessible to the wider market.
After two days of deteriorating CBOT values, the market gained US$2. In Australian dollar terms however, the market has lost ground, down A$11 since the end of last week. This is as a result of the Australian dollar regaining a lot of ground and currently trading at 63¢.
These next four weeks will provide some more clarity on the northern hemisphere crop, whether it will stay large or fall back. The one thing to be certain of is that historically the period late April to July has plenty of excitement.
Yesterday the Mecardo analysts produced a podcast discussing what is happening in the agricultural markets at present.
Remember to listen to the  Commodity Conversation podcast by Mecardo
What does it mean/next week?:
Volatility will prevail. There is a high degree of uncertainty in the marketplace caused by COVID-19, however, the fundamentals always prevail.
At present Australia is on track to produce a good crop, the rest of the world is likely to follow. It is time to consider your risk management strategies.