Easter presents for the wool market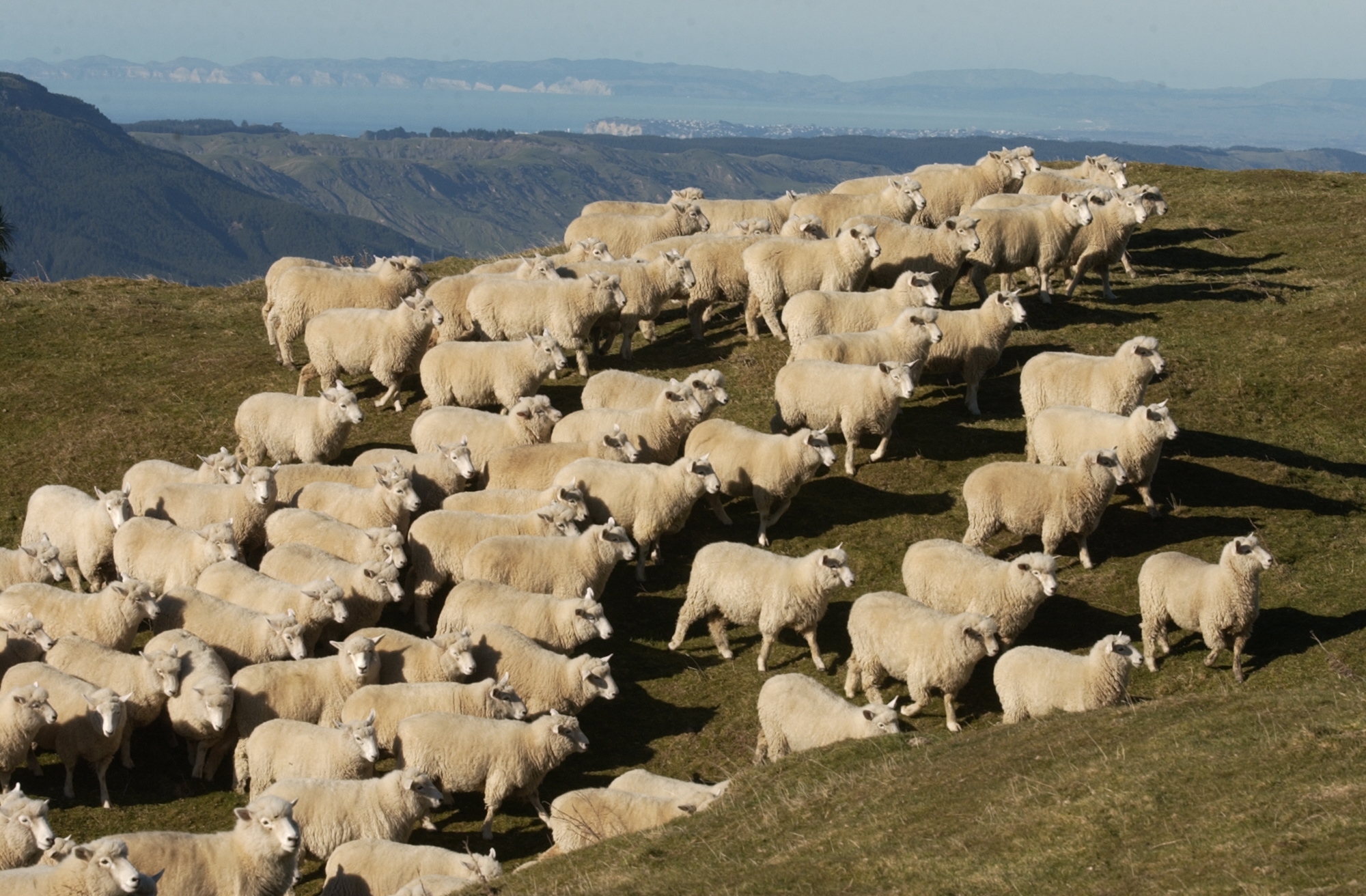 This week the wool market carried on with the positive upward move identified towards the end of last week. Tuesday had across the board rises of 40 to 80 cents, while a further 30 to 60 cents was posted on Wednesday.
The EMI closed up a whopping 53 cents in A$ terms at 1512¢ while in Fremantle, the strong finish to the last week continued with a A$0.73 rise, the west closing at 1532 – Fig 1.
In US$ terms the EMI ended the week at 1134¢, plus 33¢ while the WMI closed at 1149, up 49 cents.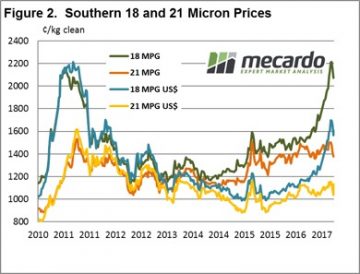 While the market in general benefited, it was the 21 MPG that was the stand out, with the market in Melbourne actually closing at a higher level than before the correction. This is quite remarkable given the increased supply of medium wool coming forward post the drought conditions of the past couple of years. Fig 2.
As reported on Mecardo, the increase for the first quarter of medium wool production is 30 – 50% higher compared to the same period last year. To see this section of the market rally is very positive for the future.
Wool growers responded over the previous two weeks of falling prices by passing in circa 20% as well as withdrawing wool from sale. This clearly supported the market and as a result buyers received orders to fill and as a result the market found support. This week the response was to sell into a rising market with only 5.7% Passed In.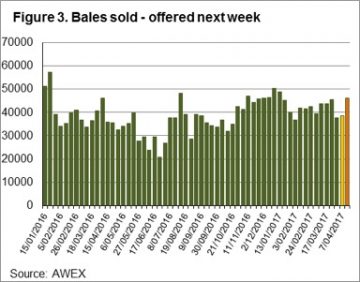 Growers are in the driving seat (not often this is the case!!), as the shortage of any buffer stocks means sellers can confidently withdraw wool from the market and have little risk that better prices won't appear later.  When combined with record income from any sheep or lamb sales (Mutton hits record) growers will continue to "play" the market; selling when the market rallies and holding out on any corrections.
The week ahead
The drama of prices in freefall over the previous two weeks was largely ignored this week as the reality of tight supplies across the pipeline overtook any thoughts of an overheated market.
With a general feeling that post Easter the market generally has a lift, it is a somewhat optimistic outlook for the wool market when sales resume.
Next week the market is in recess, while we have reports of around 50,000 bales listed for sale in the week beginning 24th April over two days (Wednesday and Thursday).