ESTLI pushing through 900¢ again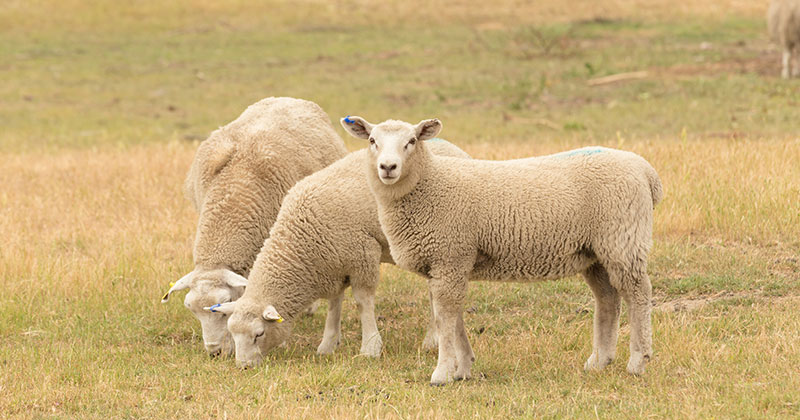 Just yesterday we released a piece on the prospect of a late Winter rally for the Eastern States Trade Lamb Indicator (ESTLI), signalling a test towards 935¢ this month. So far east coast markets are behaving compliantly, with the key lamb indicator finishing the week at 908¢/kg cwt.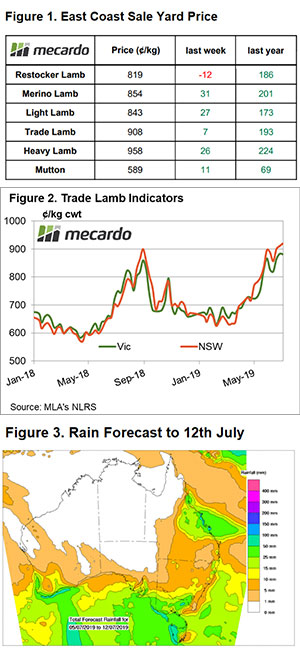 Read the analysis on the Winter rally prospect here.
Despite the strong finish for the east coast Trade Lambs, they aren't the most expensive category of lamb across the eastern states. Heavy Lambs rallied nearly 3% on the week to take the dearest lamb category prize at 958¢/kg cwt (Figure 1).
A breakdown of the state figures shows that NSW continues to drive the east coast prices higher, particularly for Trade and Heavy lambs with each category ending the week at 919¢ and 965¢, respectively. Compared to Victoria, NSW Trade Lamb is sitting 37¢ higher (Figure 2).
Delving further into the NSW figures, a wide price gap is appearing between these categories across the north and south of the state. This suggests that the dry conditions continuing to hamper the north are impacting on relative quality and volumes at the saleyard. Northern NSW Heavy Lambs are fetching 835¢ compared to 977¢ in the south of NSW, while Northern Trade Lambs are at 784¢ compared to 937¢ in the southern regions.
The National Mutton Indicator (NMI) managed to claw higher too this week, despite the best efforts of the WA mutton indicator acting as the deadweight to the national average. The NMI gained 1.2% to close at 585¢, while in the west mutton prices slid 13% to 416¢.
Seemingly the lack of live export buying interest in WA is hampering lamb and sheep markets over there, with all categories reported by MLA in decline this week. That is, except for WA Heavy Lamb which managed to creep up 6¢ to end at 842¢/kg cwt.
Next week?
There is more rain scheduled for Victoria and the south western tip of WA, but limited falls to SA and NSW again for the week ahead (Figure 3). As outlined in our analysis on the prospect of a late Winter rally, there is a chance for a final spurt higher towards the 935-950¢ level for the ESTLI during July, but there are signals we aren't too far from peaking this season.