Ever tightening cattle supply projections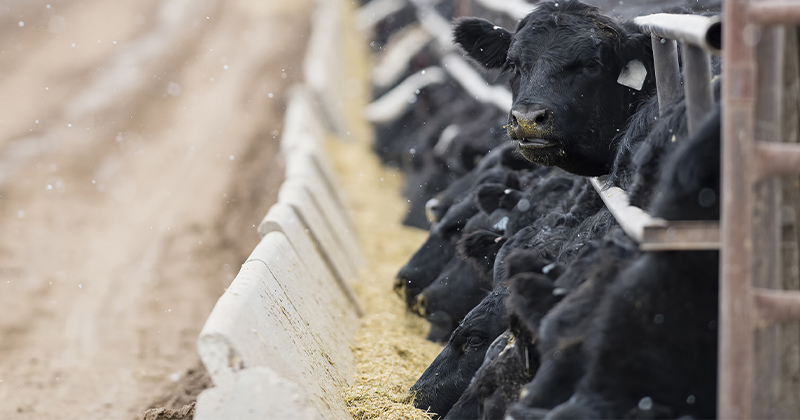 We can't keep slaughtering female cattle at such a rapid rate without having an impact on the future herd and cattle supply. Meat & Livestock Australia's (MLA) October update to its Cattle Industry Projections has taken recent slaughter into account and forecast the lowest slaughter in thirty years, for two years in a row.

Continued strong cattle slaughter in general, and female slaughter in particular, has seen MLA revise 2019 total slaughter higher again. This time MLA have lifted 2019 cattle slaughter to 8.1 million head, 3.7% higher than the August estimate (figure 1). Since the first projections of the year, MLA has added 800,000 head, or 10.5% to 2019 slaughter.
The dry weather and continued herd liquidation have driven the rise in this year's slaughter and taken cattle away from the future. MLA made minor changes to herd estimates. Figure 2 shows the herd is expected to decline by 2 million head when we see the June 30, 2019 herd figures. Continued strong slaughter in the second half of 2019 will see a new low, but only a slightly lower herd in June 2020.
With most of the herd decline expected to be behind us, plenty of cattle needed to be stripped from future slaughter to see herd growth. Figure 1 shows that MLA has kept the slaughter forecast for 2020 at 6.9 million head, but decreased the 2021 slaughter forecast to a new 30 year low of 6.8 million head.
The 2021 slaughter forecast is to be 5% lower than the previous forecast and a massive 19% decline in 2019. The last time slaughter was below 6.85 million head was in 1989, thirty years ago. The increase in 2019 slaughter has effectively been taken off 2021. In 2022, cattle slaughter is expected to get back to 7.5 million head, which could be a struggle with the herd still growing.
Live exports are also expected to decline in the coming years. Figure 3 shows that after an 8% rise in 2019, MLA expects a 23% fall in 2020. Strong live export demand is expected to keep numbers at levels well above historical lows, despite what is expected to be very strong slaughter pricing.
What does it mean?
We have been talking for some time about strengthening export beef demand and if we get something near a normal season, we are going to see a collision on tight supply and strong demand.  We saw something similar back in 2016 and 2017, but this time supply will be tighter, and demand is currently stronger.
It is safe to expect strong rises and record prices for all cattle categories, but store cattle are going to see the largest upside.