Feeders pressuring restockers supporting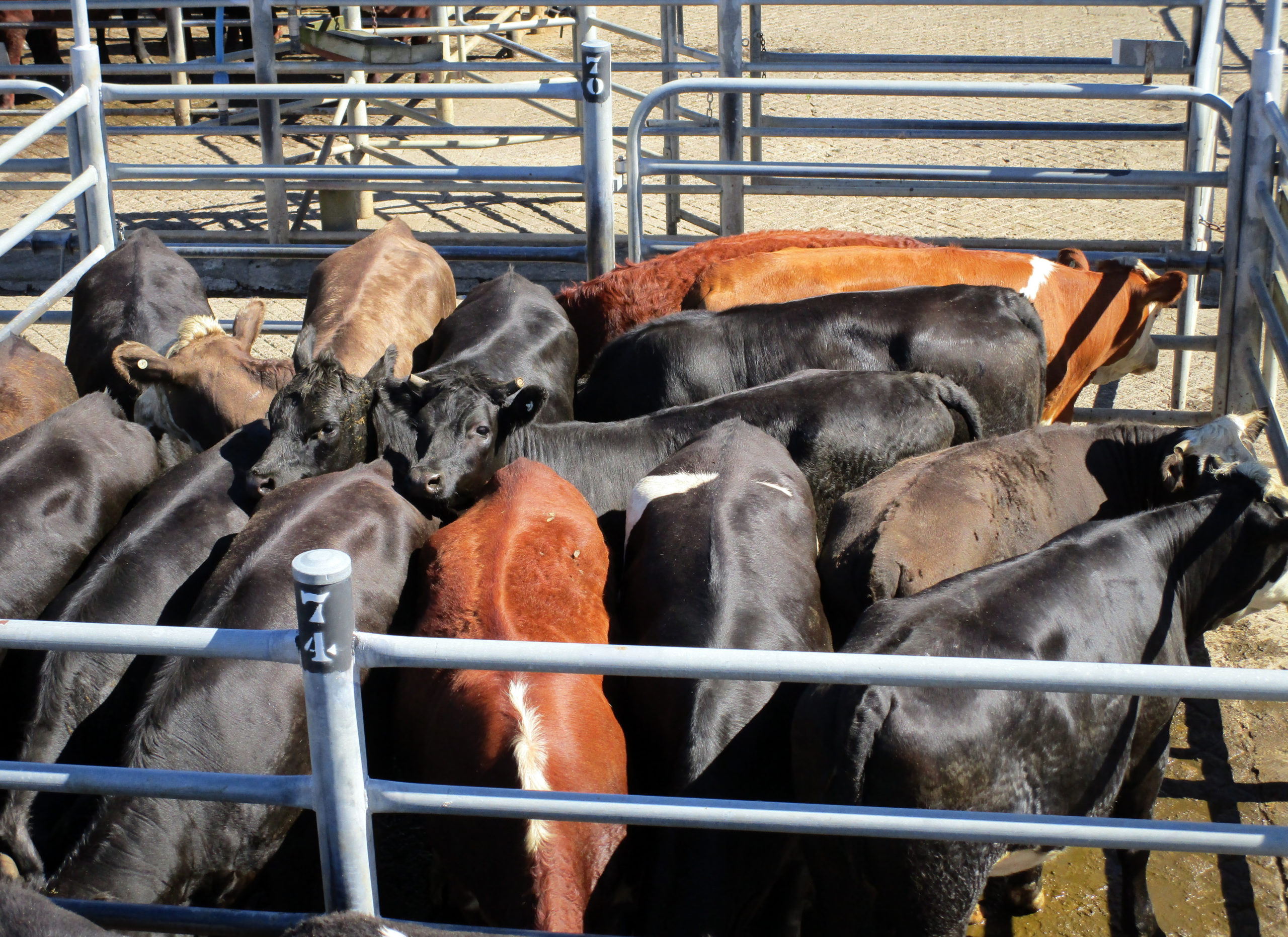 Livestock producers are not flying blind, with price information still available, but it is a bit harder to get a snapshot of the market.  With cattle sold at ¢/kg rates in many markets, there are still averages available, which Meat and Livestock Australia (MLA) are calling the CV19 Indicators.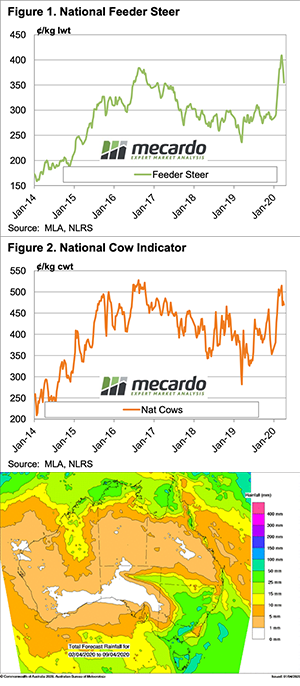 Cattle markets in general appeared to find some support this week.  With export values bouncing higher, and some good rain forecast for New South Wales and Victoria growers might have found some confidence to hold onto cattle.
Feeder cattle prices continued to slide this week, but as reported in last week's analysis, this was driven by squeezing lotfeeder margins.  Still, looking at figure 1, cattle producers could be forgiven for continuing to sell.  At 350¢/kg lwt there have only been some rare occasions when feeder prices have been higher. The problem is the record was set just a month ago, and is still pretty fresh.
Restocker cattle prices remain strong, despite rising grain values.  A quick scroll through Auctionsplus showed light 200-250kg steers still making over 400¢/kg lwt.  We are back to more normal spreads, with ¢/kg rates fall as cattle get heavier, but there were plenty of sales between 350 and 400¢.
Cow values eased marginally this week, but have only given up 8.5% from the peak. Figure 2 shows that Cow prices are still better than most other times in the past 3 years.  Autumn normally sees cow supply improve, but it should be tighter this year than last.
Next week.
The rain forecast for the coming week should see cattle prices find support, but pressure will continue to come from tight processor and lotfeeder margins.  Grass finishers will continue to drive young cattle prices, with margins still good if feed is cheap.
There was some positive news on the export market front, but its manufacturing beef which usually does well in an economic downturn.  It is the higher value end of the market which is of concern.