Four year high for slaughter but market finding support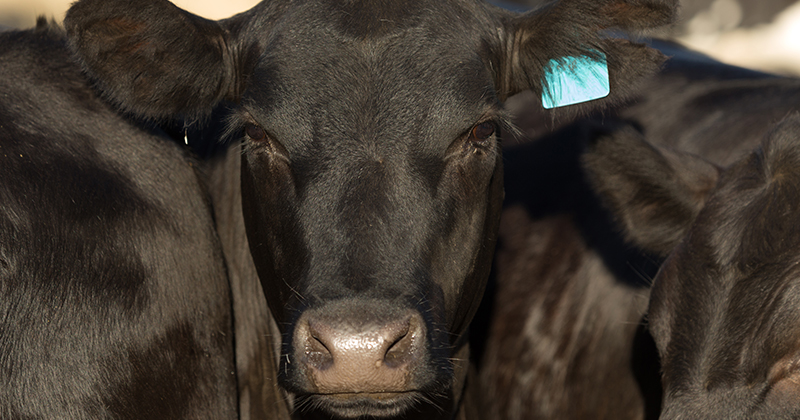 Last week we saw a four year high for cattle slaughter, yet this week young cattle prices rallied as supply followed its usual seasonal pattern. There is also some interesting weather on the way, which could help markets on both coasts.
It seems a bit counterintuitive, but figure 1 shows that on average, June is the peak for cattle slaughter for the year. Last week cattle slaughter broke higher than the five year average, and moved 5.5% higher than the same week last year.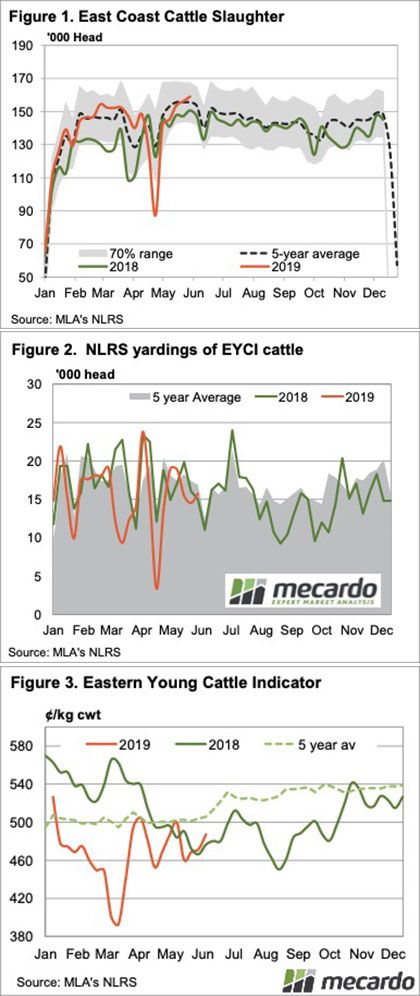 The usual trend from here is for cattle slaughter to ease all the way through to October. After the long weekend, we'll see whether the heavy slaughter can be maintained.
Young cattle yardings, included in the Eastern Young Cattle Indicator (EYCI) in figure 2, are following the usual trend. While being slightly higher this week, EYCI yardings are at the lower end of the annual scale.
Given the heavy slaughter and rise yardings, it was unusual to see the EYCI rally this week, and rally relatively strongly. The EYCI gained 16¢ for the week to hit 487.25¢/kg cwt (Figure 3).
Beef exports values are no doubt helping push slaughter to highs and maybe even propping up the EYCI, as processors bid up for cattle in yards. This week the 90CL Frozen Cow indicator did lose some ground, however, extending the fall to 40¢ in two weeks. While the 660¢/kg swt is well down, it remains 15% above the same time last year and 180¢ above the EYCI itself.
Next week?:
There is rain approaching both east and west coasts next week. In the east it's patchy, and in the west major cattle areas will get a good rain. The rain in Victoria and SA will see the normal seasonal tightening continue, and prices in the south should find some support.
Over in the west, markets have been tracking sideways, but tighter supply is due to hit, and will be helped by the rain. Processor margins currently look healthy, so a bit of rain might see prices creep higher.