Global beef on the rise, despite fall in Oz.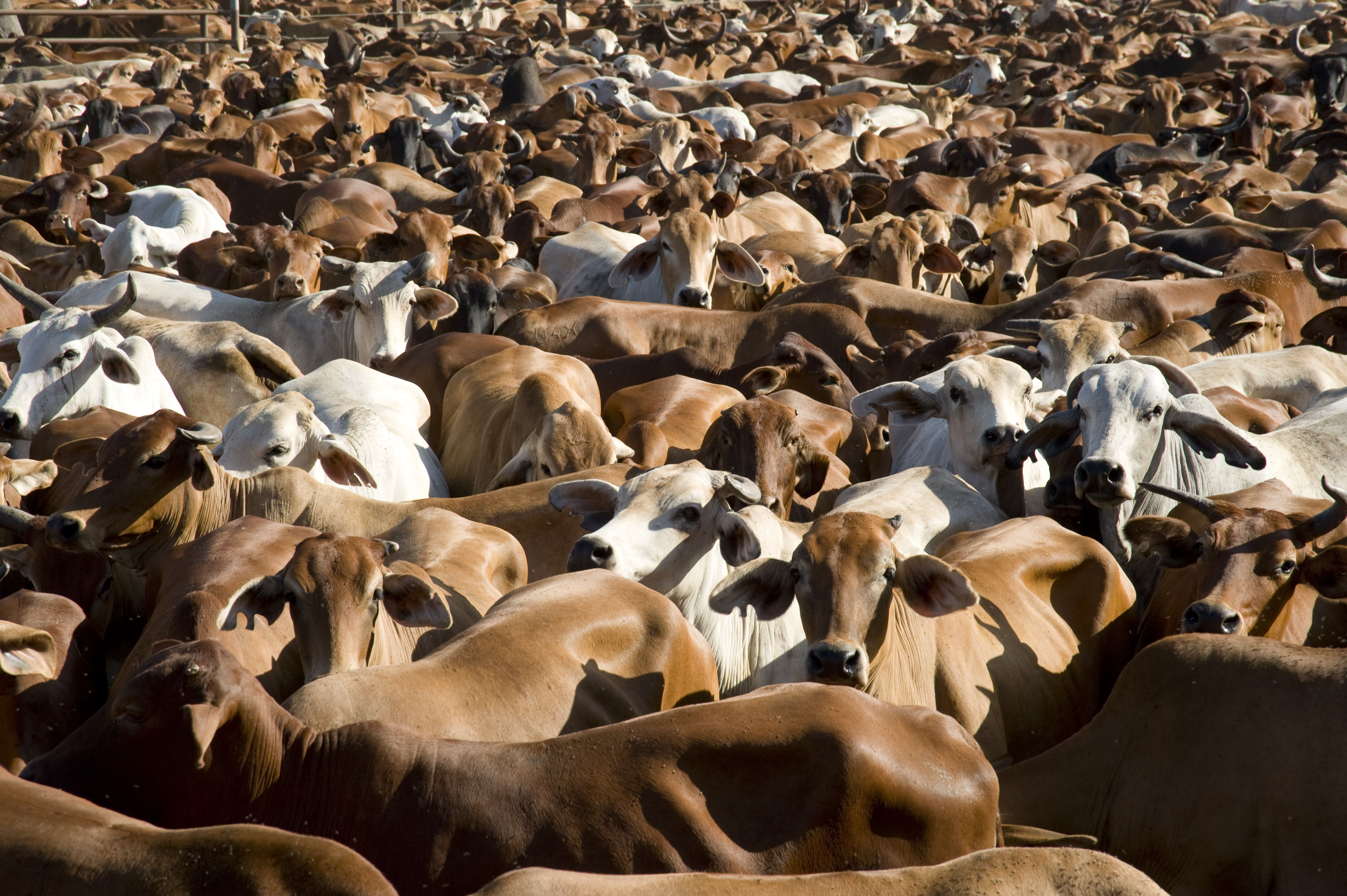 Last week the United States Department of Agriculture (USDA) released their 'Livestock and Poultry: World Market and Trade' report which details supply and demand figures for 2018 and forecasts for beef, pork and chicken for 2019. We're interested in the beef side, with the USDA forecasting a global increase, despite a fall here in Australia.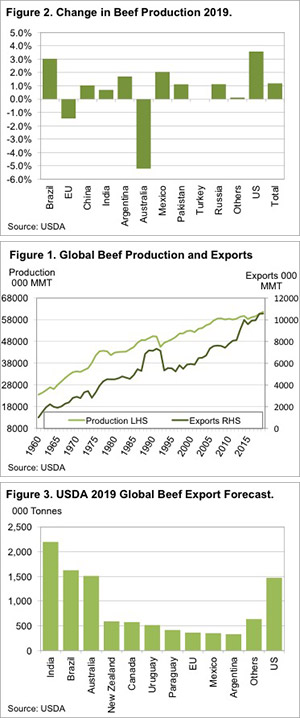 The USDA has pegged 2018 beef production at a record level and expects 2019 to post yet another high (Figure 1). Growth from the world's two biggest beef producers, the US and Brazil, is expected to push world beef production to 63.6 million tonnes, up 1.2% on 2018.
Since the blip seen in 2015, beef production has continued to grow and the fact that prices have remained relatively strong in the US is a pretty good indication that beef demand is also improving.  Stronger demand is further evidenced by rising world exports. Figure 1 also shows global beef exports reaching a record high in 2019 of 10.5 million tonnes. Export growth is being slowed to only 0.2%, contributed by the expected decline in Australian beef production and exports.
Figure 2 shows US and Brazilian beef production rising by 3% and 3.6% respectively, with most other major beef producers also increasing production. Australia is the anomaly, with beef production expected to be down 5.2%, which the US think will translate into a 7.4% decrease in exports.
Australia will remain a major beef exporter, expected to hold onto third position over the US, just (Figure 3).  The fact that a herd rebuild will see Australian beef production fall, means that there will simply be less for export.
Falling beef production over the coming year might be a bit of a concern for the Australian industry.  The USDA is expecting the growth in Chinese beef imports to continue, with a 10% increase making them the world's second largest beef importer after the US itself. Our other major markets, South Korea and Japan, are also expected to grow imports, by 7% and 1.8% respectively. This growth is expected to be supplied by the US, with their exports growing by 2.6%.
What does it mean/next week?:
While falling beef production in Australia is good for cattle prices in the short to medium term, the fall in exports is a bit concerning for the longer term. Australia won't be able to supply the growth in major export markets, which will obviously result in a loss of market share. Interestingly, the USDA does expect Australian production and exports to be larger than in 2016 and 2017, which might be optimistic.
Key Points
The USDA projects global beef production to increase to record levels in 2019.
Despite a drop in Australian production, the USDA forecasts global exports to be up.
Rising import demand from China, Japan and South Korea will see Australia lose market share.