Higher yardings see a slip from record values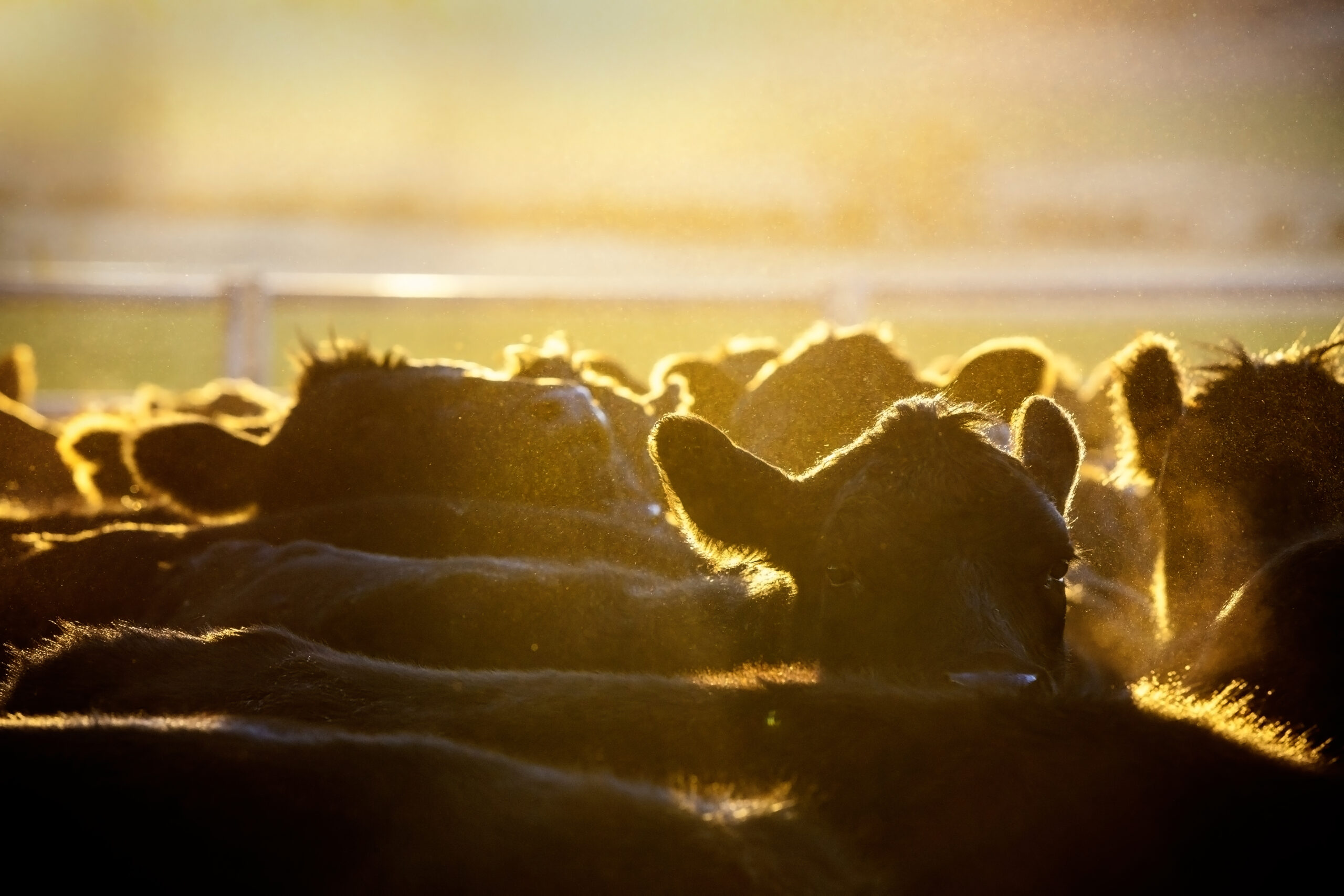 A return to more normal yardings last week had the typical effect on prices. The record young cattle prices from last week didn't hold, with the correction pulling the Eastern Young Cattle Indicator back to levels of the week earlier.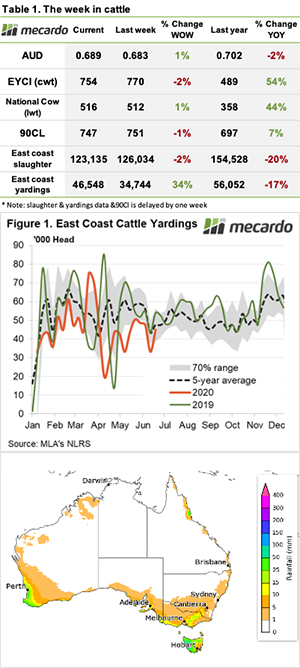 East coast saleyard throughput levels rebounded from the previous weeks low with all states contributing to the lift. A 34% rise saw 46,548 cattle yarded for the week ending the 19th of June.
The number of cattle slaughtered in east coast yards last week was marginally (2%) down on the week prior. Queensland was the only state driving down the figures with 6% fewer cattle slaughtered compared to the week prior. A total of 123,125 cattle were processed which was 20% under the same week last year.
The Eastern Young Cattle Indicator (EYCI) lost 2% on the week, returning back to 754¢/kg. The National Heavy Steer also lost some of last weeks gain, falling 15¢ to 367¢/kg lwt. There was a show of support for cows with the National Medium Cow price receiving a small lift of 5¢ to 279¢/kg lwt. Processor steers ended with week higher again, up 5¢. While Feeder yearling steers lost some ground, moving back under the 400¢ mark to 397¢/kg lwt.
The 90 CL Frozen cow price crept lower last week, falling 1% to 747¢/kg in AUD. The Meat & Livestock Australia Steiner report indicated the "imported beef trade has become especially sluggish". Slowing beef demand in the US and higher production as processing capacity is back to normal is putting pressure on US cattle values.
Next week:
Recent rain in southern parts of the country will no doubt be reflected in next weeks yarding figure release. Looking at the BOM forecast for the next week, there's a good chance of another soaking in Tassie and the WA coast, however, the rest of the country is expected to remain fairly dry which won't do much for demand.