Is it a cat or a bull?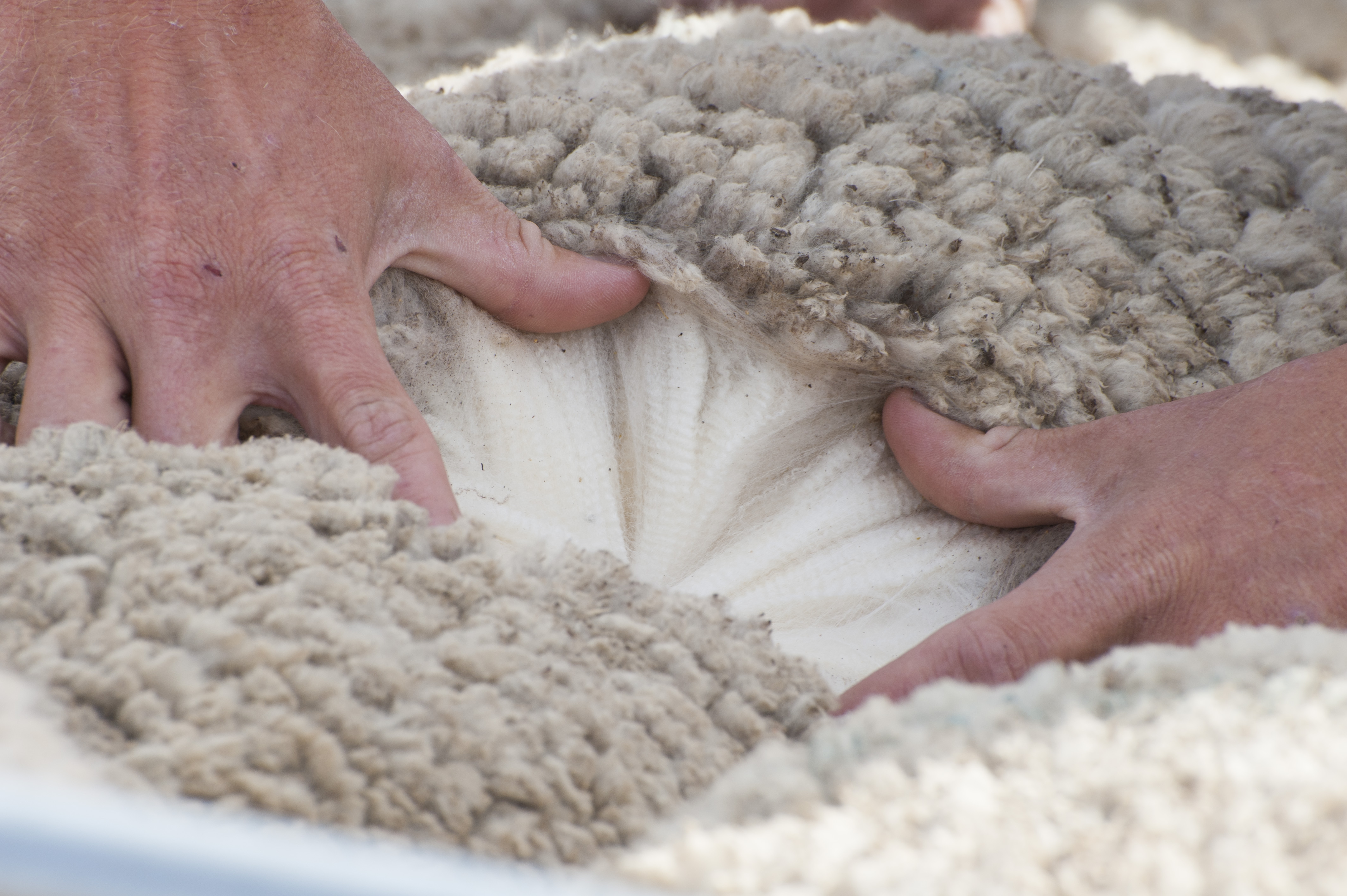 Last week we reported the market managed to find a point to stabilise and post a modest rise. It was a different story this week, with a strong market evident from the outset and all categories participating.
Buyers seemed to blink first and they bid up strongly for a smaller offering as recent high pass-in rates seemed to cause concern for mill supply.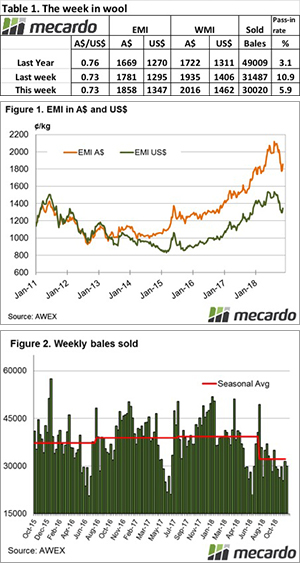 The Eastern Market Indicator (EMI) gained a whopping 77 cents or 4.3%, ending the week at 1,858 cents. It has now regained the losses of the past three weeks. The Au$ was marginally softer, closing at 0.725 US cents. That put the EMI in US$ terms at 1,347 cents, a gain of 4% or 52 cents (Table 1).
In Fremantle, the strong demand was also evident with the Western Market Indicator (WMI) rising an impressive 81 cents to end the week at 2016 cents.
Compared to the original roster posted last week, only 31,889 of the 35,000 bales intended for sale this week actually came to the market. The reduced offering producing a stronger market meant growers only passed in 5.9% of bales offered. This resulted in a clearance to the trade for the week of 30,020 bales, 1467 fewer than last week (Figure 2). When we look back to the 2017 season, this week saw 15,000 fewer bales sold, reflecting growers decision to hold wool out while the market was falling as well as reduced supply caused by the drought.
The dollar value for the week was $60.9 million, for a combined value of $1.34 billion so far this season.
In the auction weeks since the winter recess, 514,141 bales have been cleared to the trade, 141,857 fewer than the same period last year. The average shortfall cleared to the trade compared to the same time last year continues to grow and now sits at 8,866 bales per week fewer.
The most impressive moves came in the mid-micron categories, while the carding indicators rose strongly for the second week with increases between 23 cents in Fremantle and 80 cents in Sydney.
The week ahead
The roster for next week shows 36,000 bales on offer across the three selling centres on Wednesday and Thursday. The following weeks are looking at 36,500 and then 40,000 bales.
The question for the market is are we on another "bull run", or was this week a "dead cat bounce"?