It's a joyful end to the year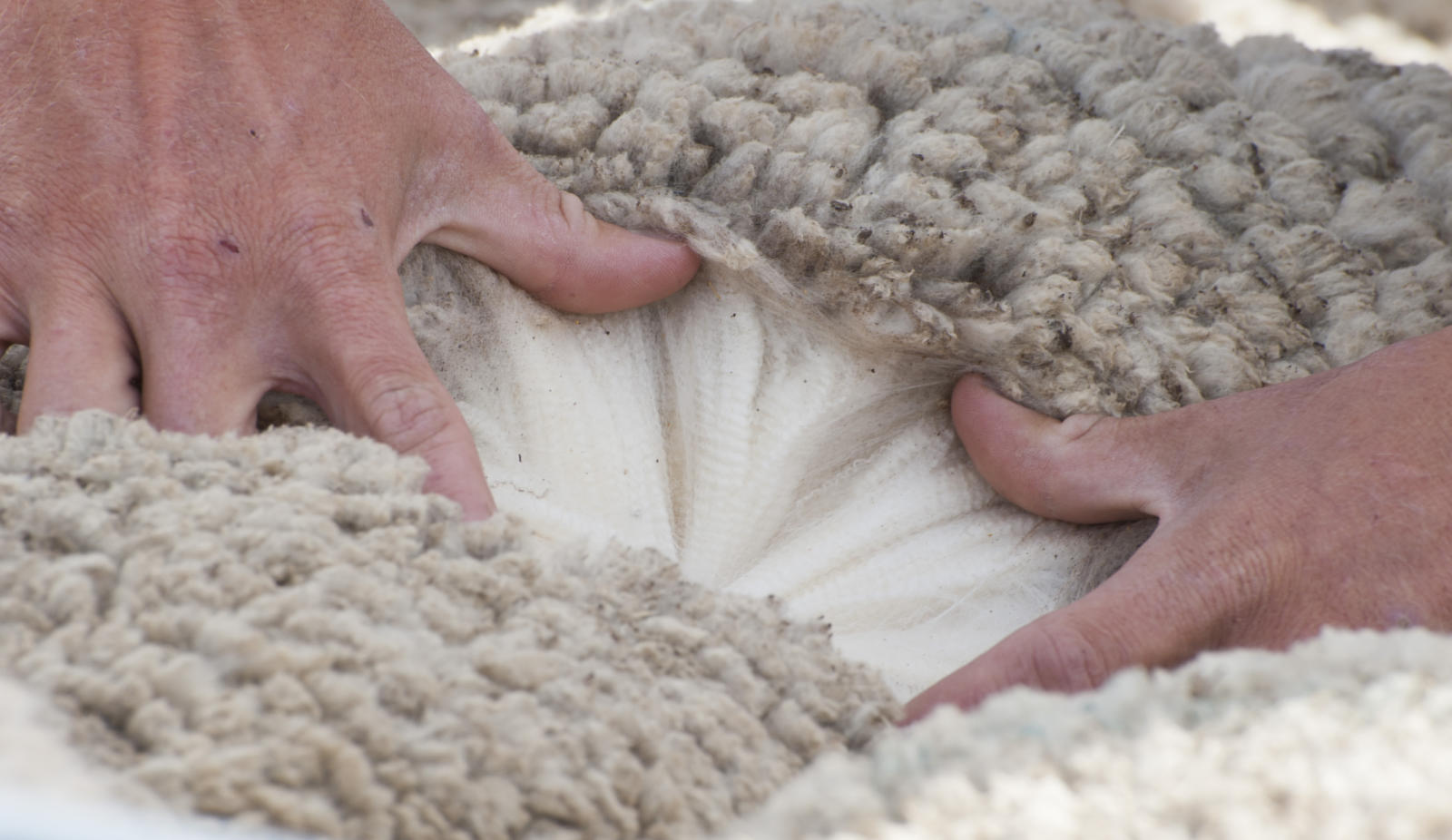 The improved demand observed last week after successive falling weeks continued strongly in the last week of selling for 2019. Buyers found support from mills to bid strongly on another large offering, sending the market to the Christmas break in a positive mood.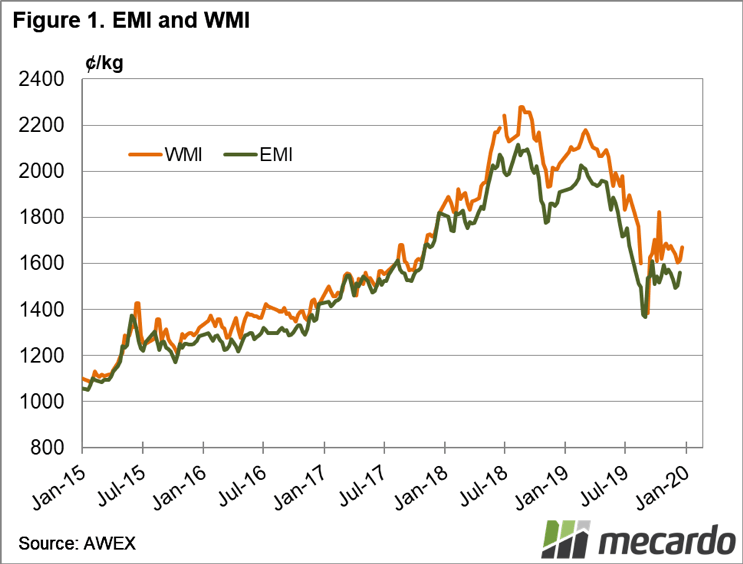 The Eastern Market Indicator (EMI) lifted 55 cents for the week to close at 1,558 cents. The AU$ gave up .05 cents to sit at US $0.645. In US terms, this pushed the EMI up 32 cents to 1,066 cents.
The Western Market Indicator had a good week gaining 57 cents for the week to finish at 1,671 cents. It was difficult to find a type that missed out, with AWEX reporting  rises across the MPG spectrum of 40 – 90 cents.
The national offering of 34,776 bales came forward. The pass in rate fell again to 7.7% nationally. This meant that 32,091 bales cleared to the trade.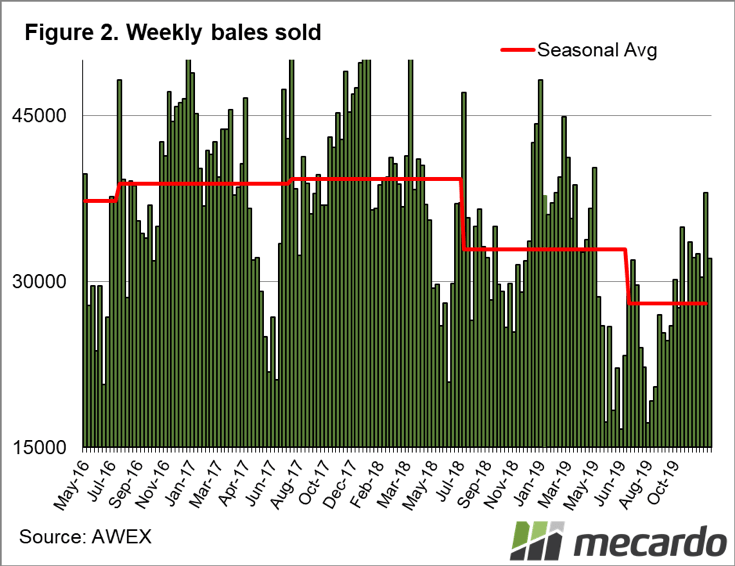 Bales sold were 5,895 bales fewer than last week, and 10,438 down on the last week in 2018. The total lag in bale clearance from this season to last is currently at a difference of 119,995 bales.
The dollar value for the week was $51.33 million, while the combined value so far this season is $1.059 billion. We noted last week the total turnover tipped over the billion dollar mark; for comparison this mark was achieved on 19th October in 2018, 2 months earlier.
While on the subject of Y on Y comparisons, the EMI was at 1862, almost 20% above todays level, while in US$ terms it was 26% higher. In fact as at the end of the first half of the selling season last year, wool had a $647 million higher turnover.
Unfortunately the first half of this selling season has seen fewer bales offered, a smaller clearance and lower prices compared to last year.
The crossbred types followed the strong merino lead and posted good gains in the 15 to 74 cent range, however cardings were quoted as having mixed results with Sydney & Fremantle dearer while Melbourne was slightly cheaper.

The week ahead
There is now a recess for Christmas; the positive finish provides optimism. In the first sales of 2019, 100,000 bales were offered while the EMI moved from 1862 to peak at 2027 by the end of February.
We wont see that much wool offered in the New Year, but we may see the rally continue.
Sales will resume on the week of the 13th of January.