It's Un-Real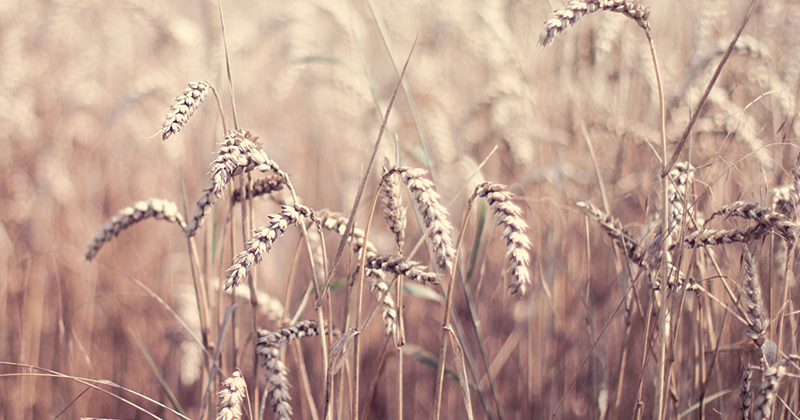 In this week's comment we look at a surprise corruption investigation into the Brazilian president, which has caused shockwaves throughout the country, devaluing the Brazilian Real and impacting agricultural commodities.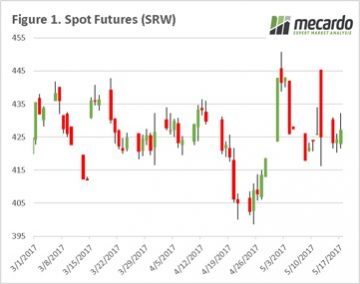 This week the wheat market was largely quiet (figure 1) with a lack of fresh news, there are still continuing concerns in Kansas, however the worries have switched from snow to excess waterlogging. In the coming weeks, we will start to gain more clarity. At a local level basis levels were fairly static with the exception of small increases in Port Lincoln and Kwinana (figure 2). Particularly in Port Lincoln, where there are concerns about lack of moisture for seeding, and with it looking increasingly likely they will miss any falls this weekend.
They just can't get a break in Brazil, with a high number of politicians involved with bribes including with large-scale meat packer JBS.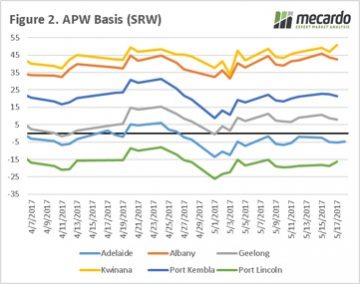 The scandal has reached the top tier of the government with President Michel Temer being placed under investigation for alleged payments of to keep witnesses quiet. All in all, it's a messy situation which has impacted the Real (figure 3) which plummeted against the US dollar a whopping 7%.
Currency plays a part in determining which countries are more attractive for exports. Brazil is a major exporter of soybeans and cattle, and exports will shift to Brazil. It is always important to keep an eye on the other major exporters as we have seen major volatility in the past due to political uncertainty.
Due to the falling currency, there is now increased demand for Brazilian soybeans which has led to US soybean futures falling (figure 4) with exports likely to switch origin. Over-night they fell a dramatic US$11/mt, wiping out all gains in the past month.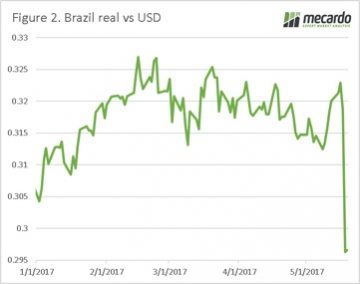 What does this mean?
Overnight the commitment of traders report will be released, which will give an insight into whether the speculators are bullish or bearish on the market.
Locally interest will be towards the rainfall expected across much of the country, to determine how beneficial it has been.