Lamb markets don't rally in October – or do they?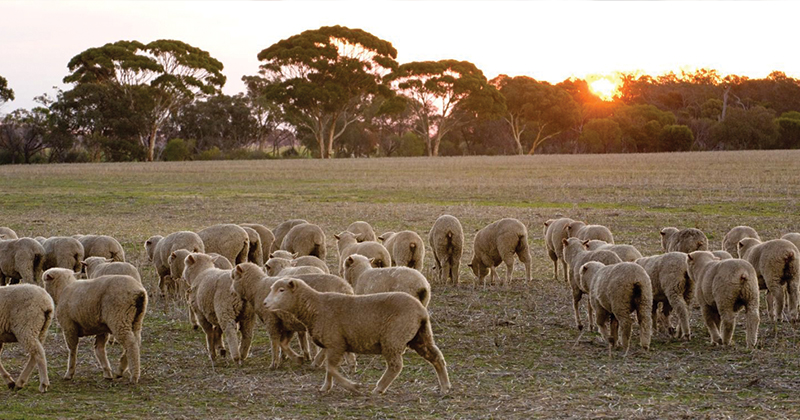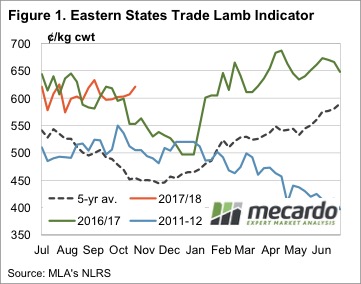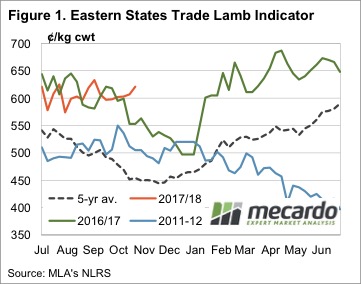 Spring in general, and October, in particular, are known for falling lamb prices.  We usually see supply increasing as winter and spring lambs hit the market, pushing all sheep and lamb markets lower.  The price rally this week is particularly unusual.
This week the Eastern States Trade Lamb Indicator (ESTLI) rallied 19¢ to hit a 13 week high of 621¢/kg cwt.  The ESTLI has only traded higher in October over July one other time in the last 10 years.  In 2011 the lamb price trend looked very similar to this year.  There could be a warning in this, as prices declined after Christmas.
There is a key difference in supply between this year and 2011 however. Figure 2 shows that back in 2011 lamb slaughter didn't really increase from winter lows, hence the steady price.  This year we have seen a solid jump in lamb slaughter, to the point where it is running 10-15% ahead of last year.
We keep saying it, but strong prices, and strong supply mean stronger demand.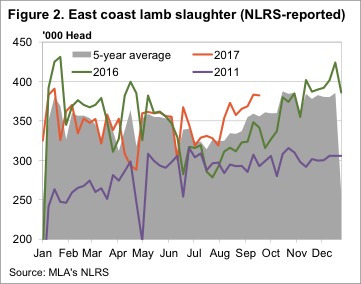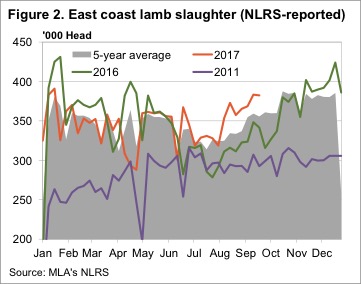 After a couple of weeks of intermittent supply data, sheep slaughter has hit 136,925 head (figure 3), the highest level since the end of 2015.  Remarkably, mutton prices also rallied this week, the National Mutton Indicator gained 24¢ to sit back at 397¢/kg cwt.
In the West prices are lagging behind.  Despite gaining 14¢ to 556¢, the WATLI is currently 65¢ behind its east coast counterpart.  The WA Mutton Indicator fell 35¢ to 288¢.  This is not as low as a fortnight ago, but still the cheapest sheepmeat in the country.
The week ahead
When prices rise like lambs did this week, it's an indication that buyers are looking for more lambs. Its likely restockers are helping drive the market, with NSW rainfall this week being widespread.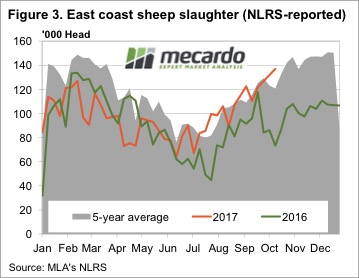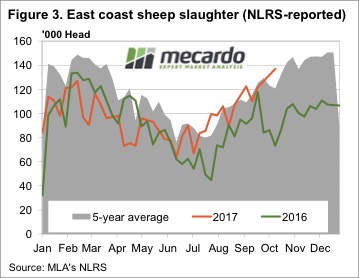 Whether higher prices are enough to draw more lambs to the market while it's raining is yet to be seen, but we do know that growers who sell lambs in October have never had it so good.