Lamb up mutton down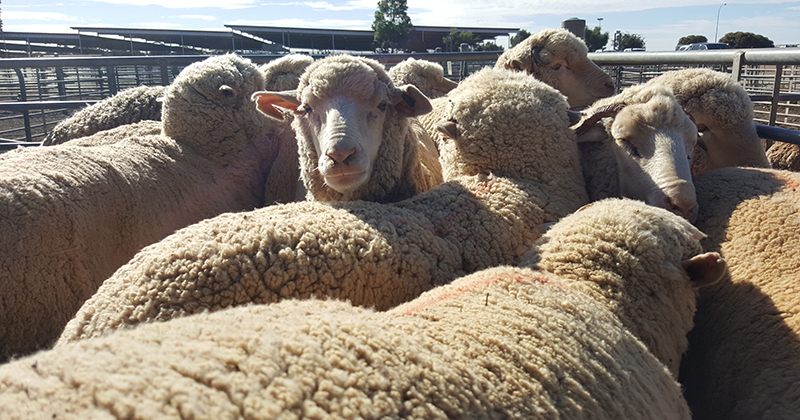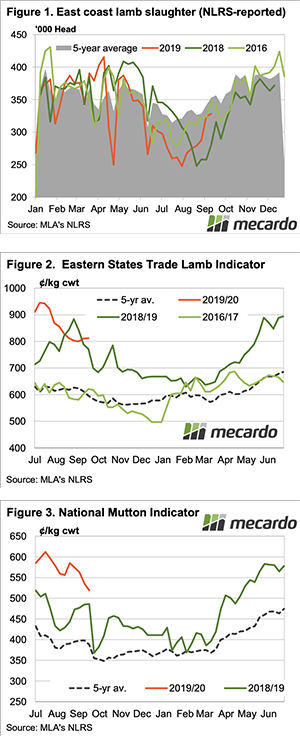 The lamb market seems to have found a level it like, but mutton continued to slide this week.  It doesn't seem price moves were in response to supply, with demand shifts driving markets early in the spring.
The data is a week old, but east coast lamb slaughter to the end of last week saw the rise in lamb slaughter slow.  Figure 1 shows lamb slaughter still running ahead of last year, but at similar level to 2016.  Back in 2016 the Eastern States Trade Lamb Indicator (ESTLI) sat at 621¢ in mid-September.  It was a great price for the time, but now the market is 190¢ stronger.
Figure 2 shows the ESTLI has now been steady for a month despite rising slaughter levels.  This gives an indication that processors might be able to move lamb at around 800¢, and are happy to increase slaughter levels at this price.  There is a way to go in rising supply before chains are full and prices come under significant pressure.
Rising lamb supplies are putting pressure on mutton values.  The National Mutton Indicator (NMI) fell another 35¢ this week to hit a six month low.  Mutton does remain 33¢ above the levels of this time last year, but that was under very strong supply.
Prices in the west have also found a base, but at a lower level.  The WATLI gained 13¢ this week to move back to 646¢/kg cwt and not far off over the hooks quotes.  WA Mutton was also up, at 451¢ now at a much smaller discount to the east coast.
What does it mean/next week?:
Unless you are on the North West coast of the country the latest Bureau of Meteorology (BOM) three month outlook, released yesterday, was not very promising.  There is a less than 35% chance of anywhere on the east coast getting median rainfall from October to December.
Normally this would mean increased supply and lower prices, but the dwindling flock will mean it can't be as strong as last year.