Local futures down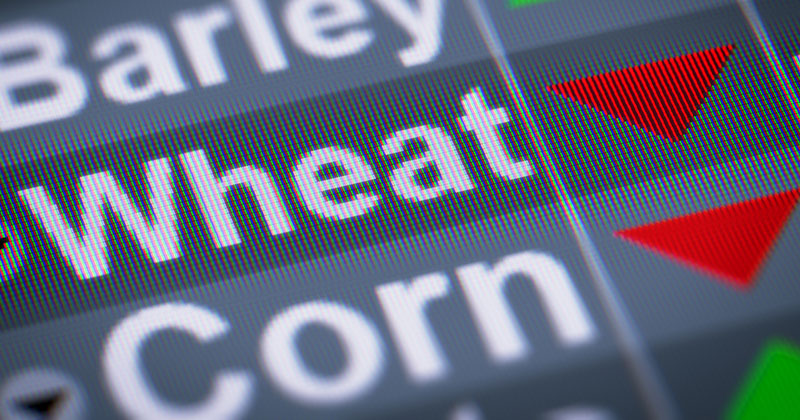 As we move into this harvest the local ASX futures decline further, in this update we look at the seasonality. We also update on some of the 20/21 global projections and the fate of the Argentine crop.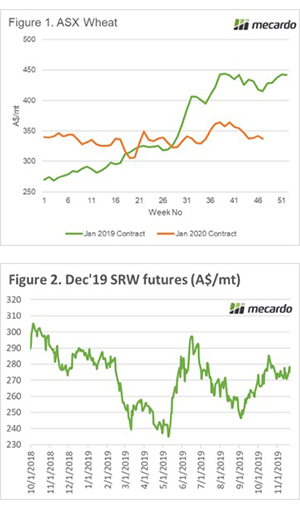 The ASX wheat contract has lost further steam this week with the weekly average settlement down A$4.6/mt. Interestingly, the contract has followed a very similar seasonal pattern from around week 39 to present. Last year we did see a rally back in the weeks leading to expiry (Figure 1).
In recent weeks, we have seen a rally in old crop pricing as consumers have had their hopes for an early Victorian harvest dashed. There were many who were hand to mouth and have now had to purchase old crop grain to keep them going until the harvest starts. This dry spell has kept the majority of headers in Victoria parked up, however, they are likely to continue with earnest over the next week.
On a global level, Chicago wheat futures for December fell A$3 overnight, with the contract trading in a narrow range of A$270 to A$278 this month (figure 2). There was some news released last night which influenced the market:
The Argentine Ministry of Agriculture has estimated their wheat crop at 19mmt, a large drop from early expectations of 21mmt. A production figure of 19mmt still places the wheat crop well above the five-year average (see here)
The International Grain council updated their forecasts for global production:
20/21 Wheat acreage up 1%
20/21 Rapeseed/canola acreage up 3%
The week ahead
Harvest will be kicking up a notch in Victoria. This may provide some harvest pressure on pricing levels, and those holding onto old crop are liable in the coming weeks to see the current strong premium decline.