Mixed market at Spring crossroad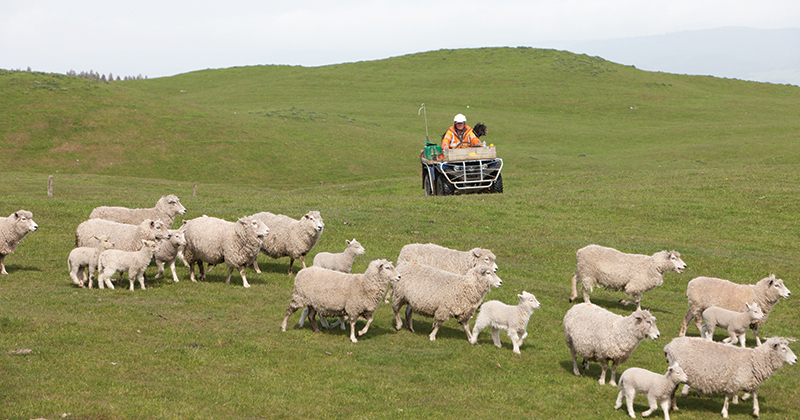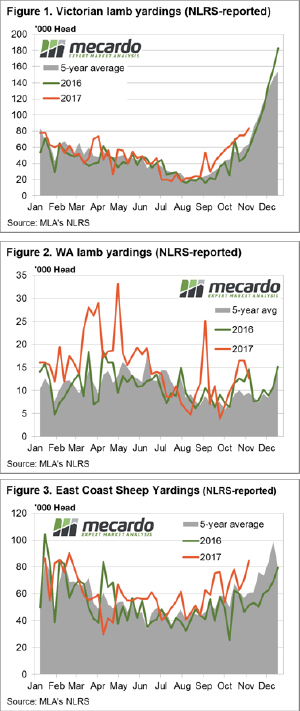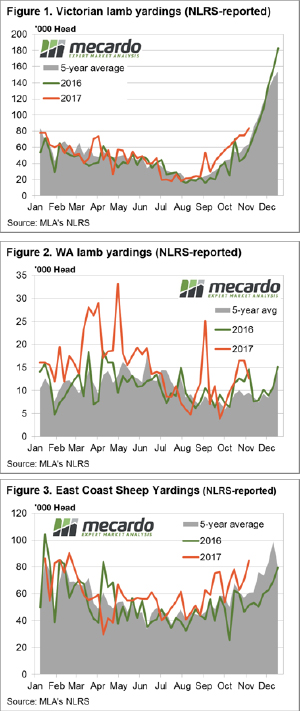 A number of mixed market signals this week across state saleyards for sheep and lamb, as the seasonal Spring price decline looms. Needless to say, on a countrywide level all categories posted price increases between 0.2% to 3%, apart from Restocker Lambs with the national saleyard indicator off 1.2% to 679¢/kg cwt.
The Eastern States Trade Lamb Indicator (ESTLI) was up 1.3% to 628¢, a gain mirrored by the National Mutton Indicator which staged at 1.4% lift to 422¢/kg cwt. Victoria was the only state to show significant increases to lamb throughput this week, with a 12% rise in yardings to see over 83,000 head recorded – Figure 1. All other states registered flat to lower lamb throughput with the East coast lamb throughput tracking sideways.
This was not the case in the West, as producers responded to last week's drop in trade lamb prices to see WA lamb yardings off 23% – Figure 2. The tighter numbers are giving the Western Australian Trade Lamb Indicator a boost, up 18.5% to 520¢, although it is still sitting over $1 below its East coast counterparts.
Mixed signals were received in mutton markets too this week as higher East coast sheep throughput unable to dampen prices, signalling demand remains firm on the Eastern seaboard. The East coast saleyards reporting a 20% lift in numbers to 84,600 head, buoyed by higher mutton yardings across all of the Eastern states – Figure 3. In contrast, WA mutton markets are showing a textbook response to higher mutton supply, with yardings up 22% and the WA mutton indicator off 2.3% to 304¢/kg cwt.
The week ahead
It's not uncommon to get mixed signals as markets begin a change in trend. Certainly, the increasing lamb throughput for Victoria has a way to play yet, as we sit about mid-way through the Spring flush. The seasonal supply boost as we head toward Summer should start to weigh on the ESTLI in the next week or two, particularly as it begins to dry out in the south.
The rainfall pattern expected for the week ahead broadly replicates what we saw last week, although slightly lighter falls are expected for NSW while SA and Eastern Victoria are set to benefit from a bit more moisture.