Moist southern regions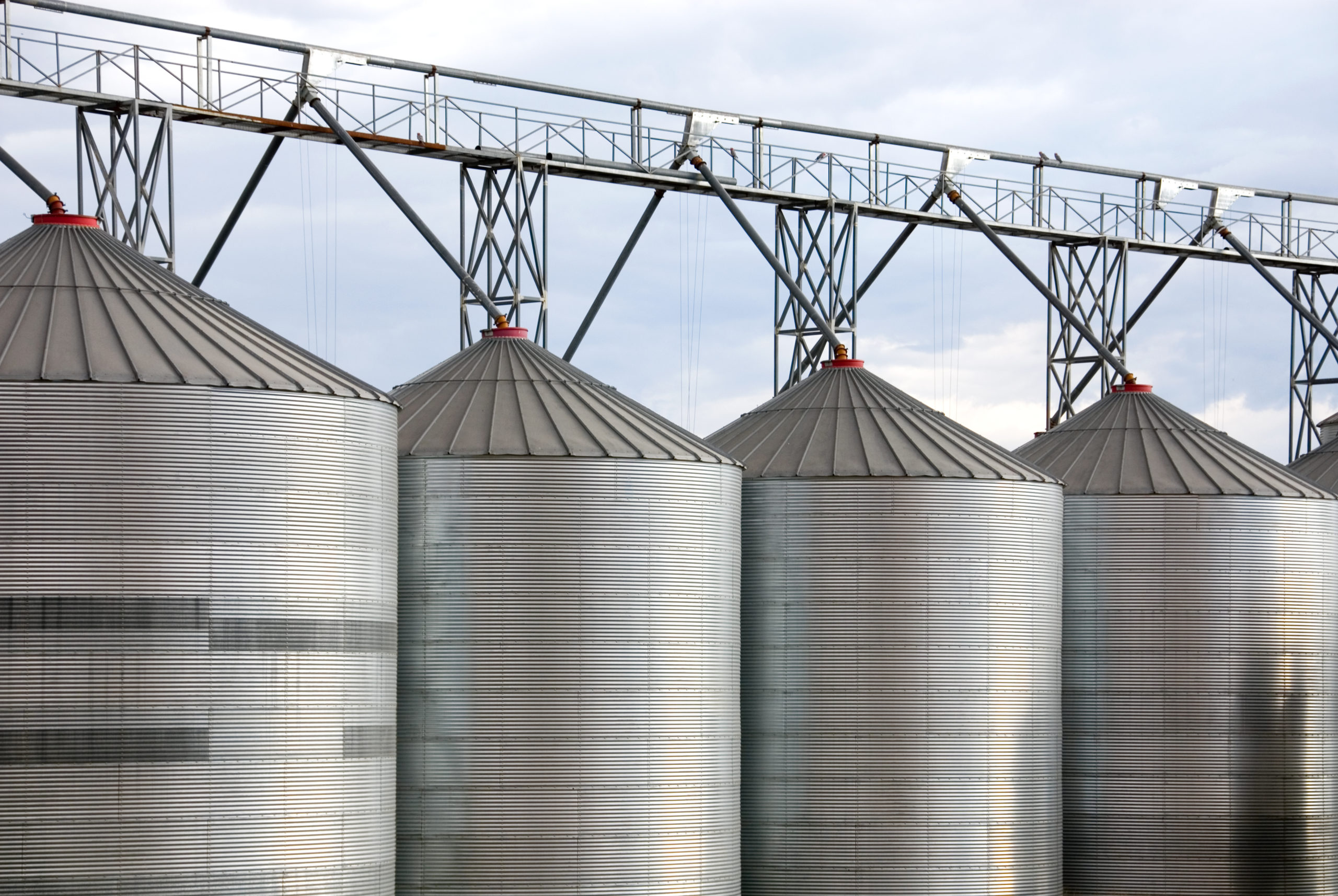 Key Points
Sentiment around the country is improving as seeding commences into moist ground across large parts of the nations cropping belt. This weekly comment looks at rain, the ASX new crop – old crop spread and International Grains Council forecasts.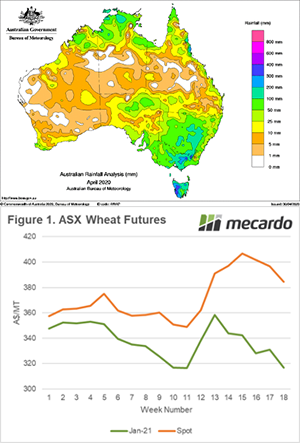 The rainfall during April has been almost perfect through most of the east coast (see map) and has gone a long way to set up the crop through SA/NSW & Victoria. After talking to several farmers, the sentiment is very positive in these regions. In many parts, an average crop is almost assured.
There are still concerns for WA and QLD, however, there is still time.
At a local level, ASX wheat futures has posted losses in recent weeks (Figure 1). After reaching a weekly average of A$406 on the spot contract four weeks ago, the spot contract has declined to A$384.
At present, the market continues to trade old crop at a substantial premium to new crop. As we move closer to new crop, the premium for old crop is likely to converge with new crop. As confidence in new crop improves it is more likely that old crop will converge downwards instead of new crop rising to meet old crop numbers. It would be risky to hold onto old crop beyond July.
At a global level, pricing levels have softened. There was however some updated news overnight from the International Grains Council. The global wheat crop forecast has been reduced by 4mmt to 762mmt.
The reduction was as a result of deteriorating expectations in Europe and black sea nations. It has to be noted that 762mmt remains a record production level. This is at a time when ethanol demand has been destroyed, which will reduce overall grain demand dramatically.
Next week?:
More rain is expected in the next week. This will provide further confidence.