Mutton still finding support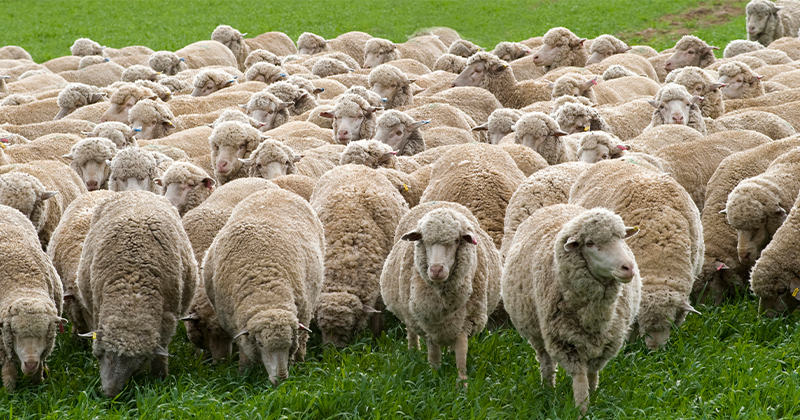 There was no real impact from the rain this week in sheep and lamb markets, with a cautious approach seemingly being taken. There was also the issue of the three month outlook and continued strong supplies.

Figure 1 shows sheep supplies in saleyards have been running well ahead of last year's levels, and the five year average. Sheep yardings are rarely above 100,000 head but it hasn't really dampened the price at all.
The National Mutton Indicator (NMI) managed a small lift this week, despite the strong supplies.  Figure 2 shows the NMI is a touch under 550¢, largely being propped up by Victoria where mutton is making 594¢/kg cwt.
Lamb markets were also steady on the east coast, as the spring flush of lambs stalled. NSW remains at a solid premium to other east coast markets, at 777¢ vs 735¢/kg cwt in Victoria and SA.  On the west coast, lambs are a long way behind the east coast.
Figure 3 puts the Western Trade Lamb Indicator (WATLI) at 632¢/kg cwt as lamb supplies continue to flow. The WATLI is, however, at a historically strong price for this time of year, and has plenty of upside.
Restocker lamb prices continued to fall this week, with the rain having little impact on the expected trend. As we draw closer to summer, declining feed reserves will continue to put pressure on restocker values. That is, of course, if rainfall doesn't see feed reserves improve in a hurry.
Next Week.
The three month rainfall outlook isn't great for most areas, and given the length of the drought, no one is ready to jump in just yet. Lamb supplies should continue to edge higher, but sheep supplies could easily contract, whether it rains or not. There might be a little further downside for lambs, but it looks like support for sheep is here to stay, and that should put a floor under lamb values.