No need for Rekindling, wool market is on fire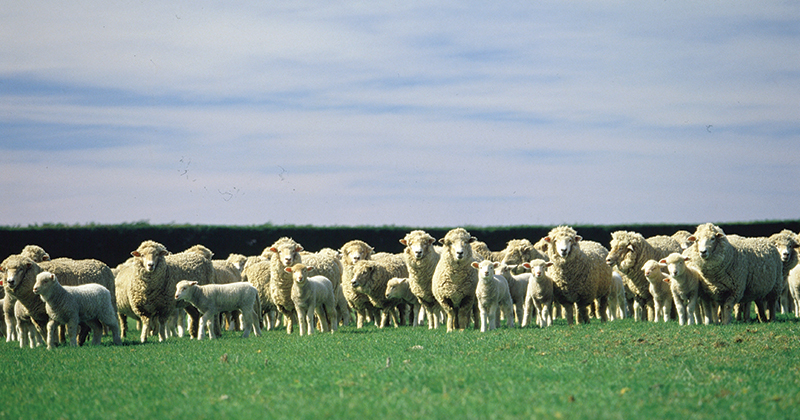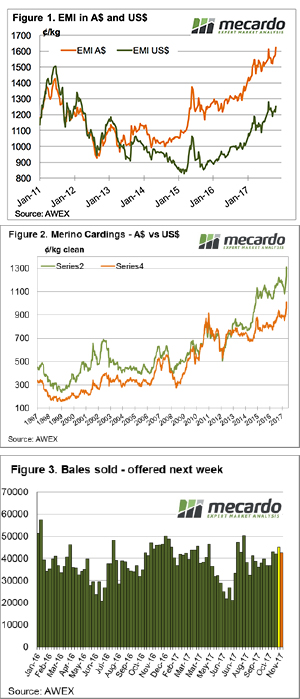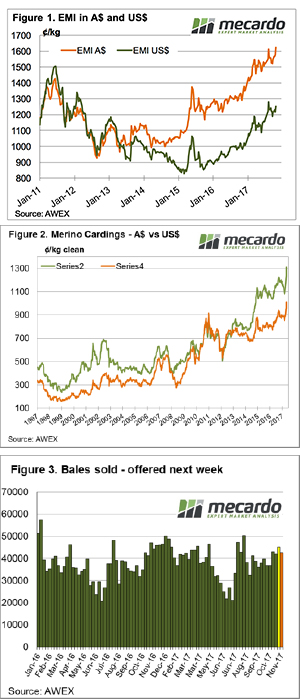 What a week, Rekindling wins the Melbourne Cup while the wool market catches fire! If we thought last week was good when the EMI jumped 45 cents, this week the increase was 58 cents – more than a 6% increase in 2 weeks.
The Eastern Market Indicator (EMI) finished the week at 1,681¢ with AWEX reporting this another new record high in Australian dollar terms. The Australian dollar was slightly lower over the week, with the EMI in US$ terms posting a rise, also of 40¢ to end the week at 1,293¢. The EMI in US$ terms is edging higher, however it is still well off its previous record of 1504 cents set in July 2011.
Only 1.3% of the offered bales were passed-in, resulting in 42,846 bales cleared to the trade. Slightly fewer bales were offered compared to last week and therefore fewer sold, however this volume is as expected with the spring deliveries arriving, so all in all this clearance is a good strong market signal.
Looking at the market, demand was excellent with AWEX reporting lots "across the whole Merino spectrum were hotly contested". It was also noted that discounts for "wools with inferior test results" disappeared as buyers scrambled to secure market share.
Some of the stand-out performers deserve special mention; the Cardings indicator lifted on average 63 cents across the three selling centres, to post a record level. It's worth reflecting to compare to the dismal days of 1999 when the Cardings indicator bottomed at 236.
Another sometimes over looked type is the 32 MPG, this week it lifted 81 cents or 20%, an extraordinary move in one week.
In fact, the entire crossbred range lifted by 50 to 80 cents, slightly over shadowing the strong rise in the Merino section in a week of records.
The forward market as expected also kicked into gear, with buyers showing confidence in the near-term outlook by bidding out as far as August 2018; as an example, 19 MPG for July 2018 traded at 1870 cents.
The week ahead
49,486 bales are rostered for sale next week across the three selling centres (Figure 3). The roster lists 41,000 and 44,000 for the following weeks. It's hard to see that this future offering will have a negative effect on the market following this week's bull run.