Offshore cattle rollercoaster causes concern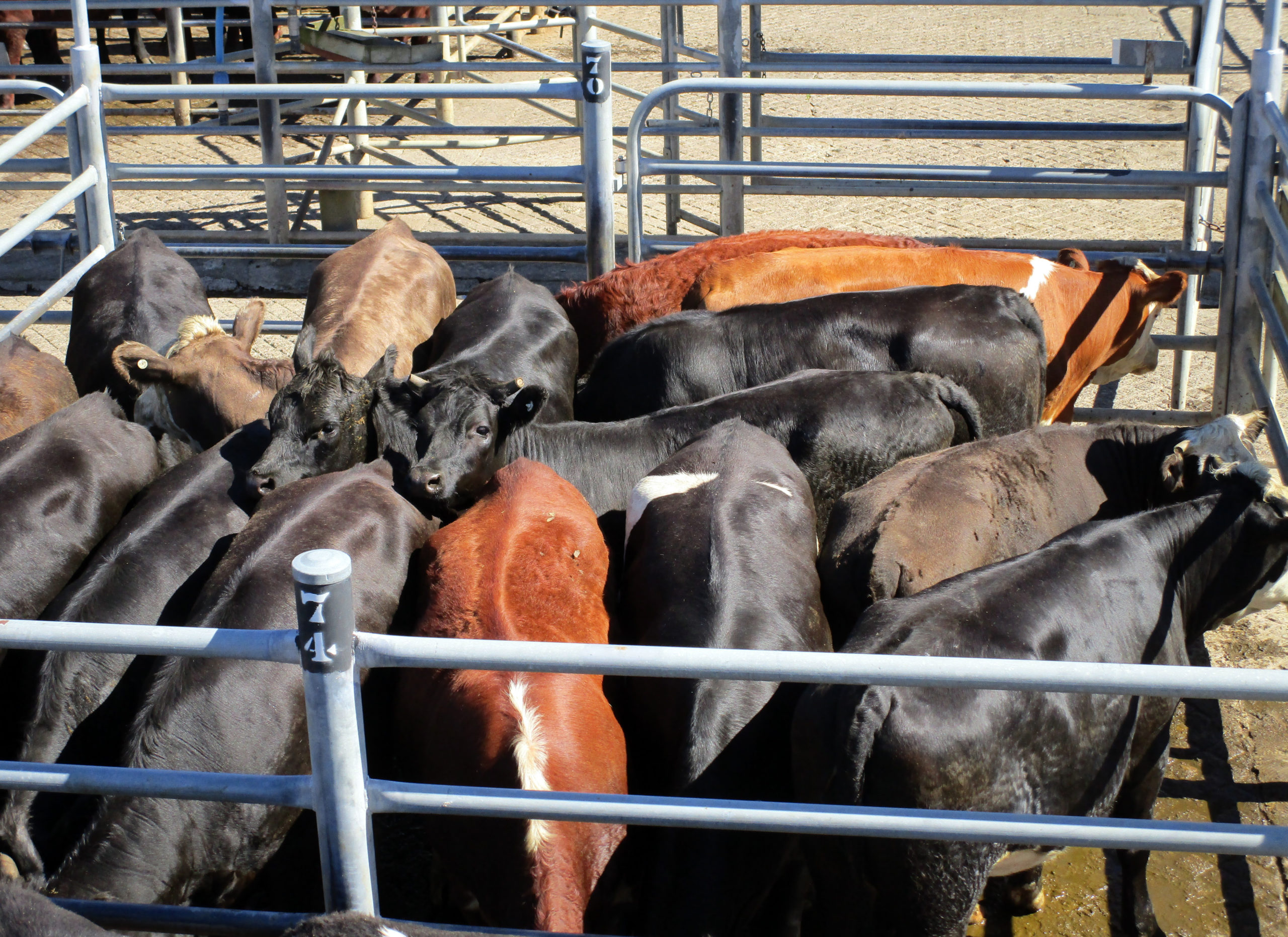 Key Points
Key supply metrics in the domestic cattle markets appear to be returning to more normal levels and this helped cattle prices stabilize somewhat this week. However, the volatile nature of global cattle markets, particularly in the USA is some cause for concern over the longer term.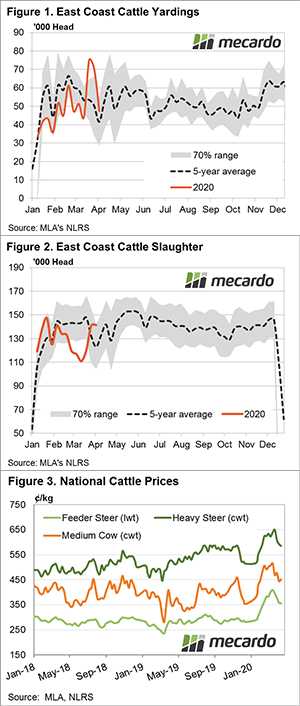 East coast cattle market yarding levels have continued to pull back toward the seasonal average pattern with throughput reported at 47,298 head, down from over 70,000 head the week prior. Yardings are now trending just 14% above the five-year average for early April – Figure 1.
East coast slaughter has returned to above-average levels, demonstrating that processors responded to retailer's demand for product to cover off on the panic buying that was evident in supermarkets during March. Weekly slaughter has stabilized just above 140,000 head into early April, although the shorter trading weeks heading into the Easter break could see these figures drop in the near term – Figure 2.
The more normalized supply has seen cattle market prices stabilize this week. National Feeder Steers easing just 2¢ to close at 356¢/kg lwt. National Heavy Steer dipped 7¢ to 585¢/kg cwt while Medium Cow managed an 8¢ gain to 452¢/kg cwt – Figure 3.
While domestic markets showed more stability the same cannot be said of offshore markets. A key long-term lead indicator for Australian cattle prices is what is transpiring in the USA. The US Live Cattle Futures have been sold aggressively over the last fortnight to see them hit lows unseen in over a decade with the June 2020 contract hitting 76.60US¢/lb midweek. At the middle of January, it was trading at 120.00US¢/lb so the fall from grace on Covid19 concerns has been significant.
What does it mean/next week?
US beef prices have been downgraded on the back of growing concerns that Covid19 will impact heavily upon the US economy and flow through to significant declines in global economic growth.
While the tight season for supply domestically, improved climatic conditions and lower Australian dollar will provide a buffer for Australian beef producers in the short term a significantly reduced global beef price will act as a significant headwind into the medium to longer-term horizon.