Oodles of overseas wheat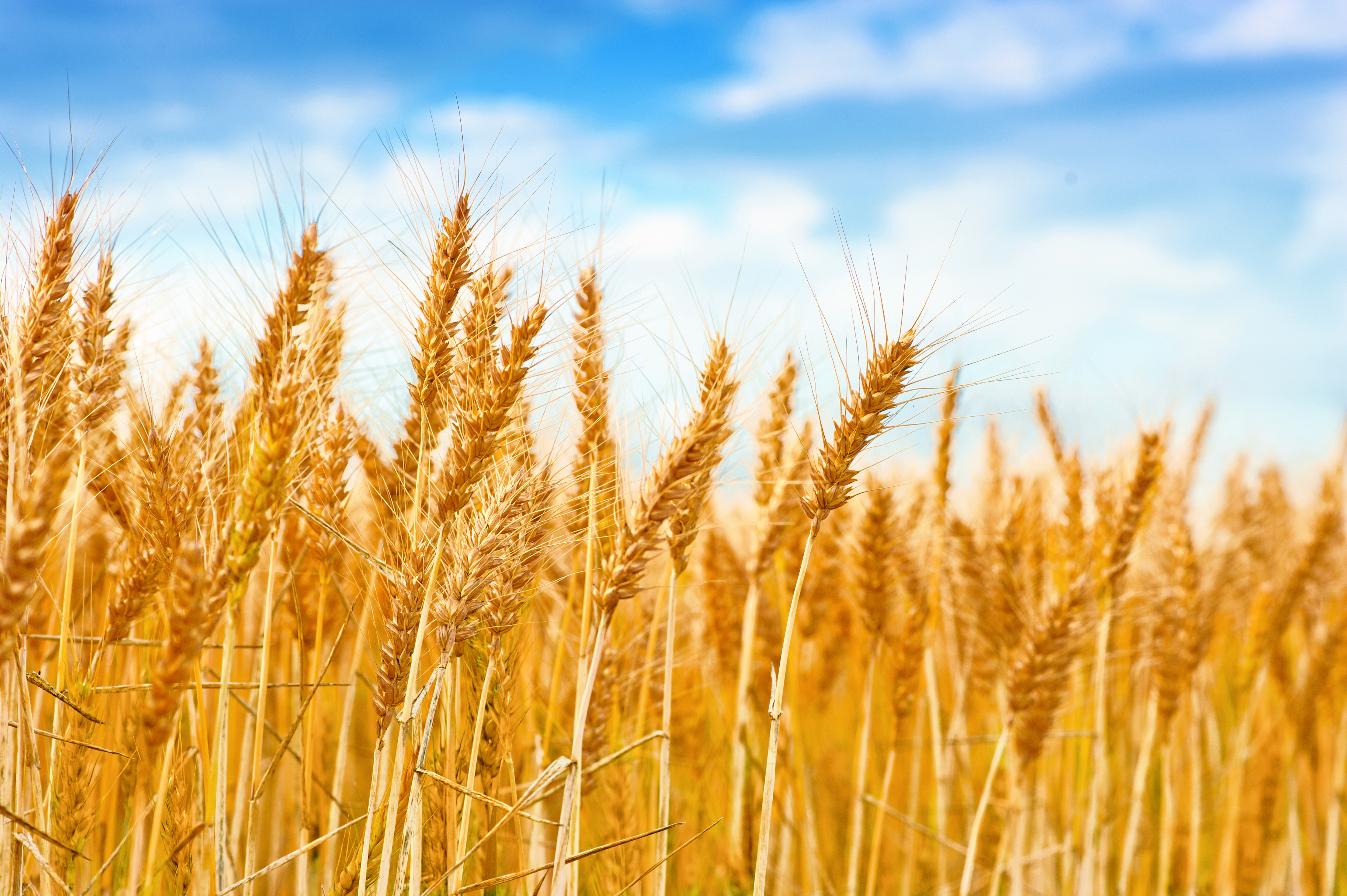 The WASDE report was released overnight by the US Dept of Agriculture and it points to a continued global glut of wheat. Current conditions in Australia mean that what happens overseas will have little downward pressure on local pricing.
December CBOT wheat futures have risen A$10 to A$258 during the past week but are far cry from their recent highs in June of A$297. This is another great example of the seasonal volatility which can provide opportunities for producers. A grower selling back in June would be able to add A$39/mt to their overall wheat price return and still be participating in the strong basis levels being experienced.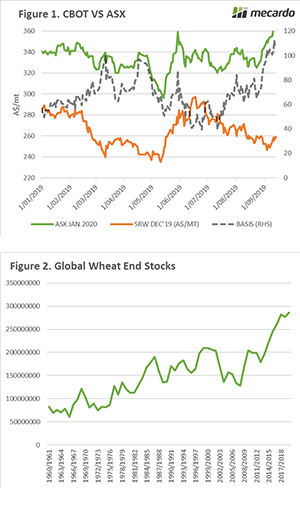 The reality, however, is that what is happening in the rest of the world has very little impact upon our local pricing this year. The wholly expected downgrade to Australian wheat production by ABARES and poor weather forecast have raised concerns. At present, due to production risks, growers are unwilling to sell physical grain in decent volumes, causing consumers to switch to ASX contracts. This has seen ASX-CBOT basis rise to A$106 for the Dec/Jan contract.
The August WASDE report was released last night, which had little in the way of surprises. The USDA did follow ABARES by reducing the Australian wheat crop to 19mmt, and Kazakhstan to 11.5mmt. The reductions, however, were offset by the larger starting stocks and reduced consumptive demand. At present global wheat stocks at the end of this season are forecast at 286mmt (or 15 Australian crops).
The forecasters at the USDA continue to stand firm on the condition of the US corn crop, with acreage remaining unchanged and a slight reduction in yield. The reality will be known in a few weeks when the lie detectors get into the crop.
Remember to listen to our podcast
Next week?:
It is important to remember that when it comes to prices in Australia, we are in a bubble. We are insulated from the rest of the world. At some point the break will come and we will produce a decent crop, and we will go back to an export dominated pricing environment.
It is important to consider the current high prices and think about price risk management for the times when prices are not inflated by strong domestic basis.