Prices succumb to elevated supply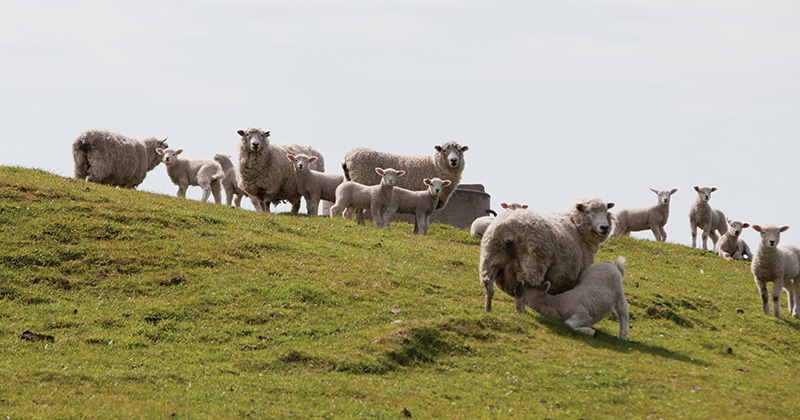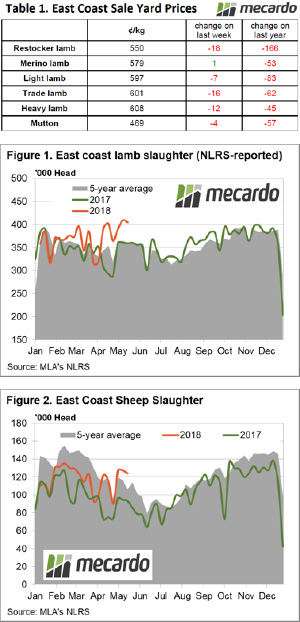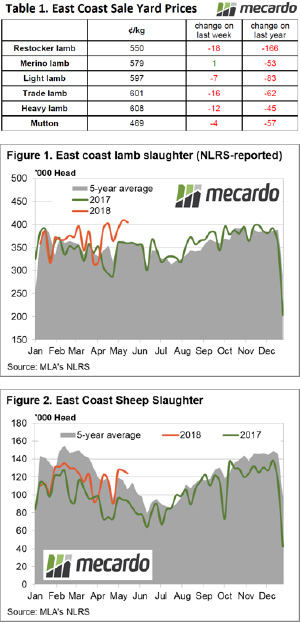 In the commentary last week, we noted that demand for lamb and sheep was keeping sale yard prices supported. Alas, it seems that supply has got the upper hand this week with East coast prices broadly softer. The Eastern States Trade Lamb Indicator (ESTLI) off 2.5% to 601¢/kg cwt and East Coast Mutton shaved off 1% to close at 469¢/kg cwt.
Table 1 outlines the price movements at the East coast sale yards, with Merino Lamb the only category to hold its ground this week. A booming wool price is helping to keep them in favour – perhaps. Restocker Lambs are feeling the weight of the extended dry Autumn, particularly in NSW, posting the greatest decline to see it off 3.1% to 550¢/kg cwt.
State based sale yard indicators for Restocker Lambs are clearly identifying NSW as the key culprit in dragging down the East coast indicator with NSW Restocker Lambs off 10.1% in mid-week sales to see them hit 542¢/kg cwt.
The seasonal pattern for East coast lamb slaughter is continuing to hold above 400,000 head – Figure 1.  Average lamb slaughter levels for the last month across the East coast are trending 12% above the five-year seasonal average and 14.5% higher than over the same period last season. The persistent elevated supply is getting the upper hand this week to act as a headwind on prices. A similar story for mutton, with East coast slaughter levels for the last month 7.1% higher than the seasonal average and 31.4% above the same time frame in 2017 – Figure 2.
What does it mean/next week?:
The most widespread rainfall for the last month or so is forecast to hit the south of the country in the upcoming week, with some decent falls noted for the West Australian coast. Victoria and Tasmania continue to receive some reasonable falls but NSW still yet to benefit in earnest, with most regions in NSW lucky to get 10mm.
It's hard to see prices gain too much traction with supply remaining so elevated, and the rainfall forecast isn't providing a great deal of confidence that supply can ease. This suggests sideways price action to continue this week with a slight downward bias evident.