Rising slaughter no dampener on price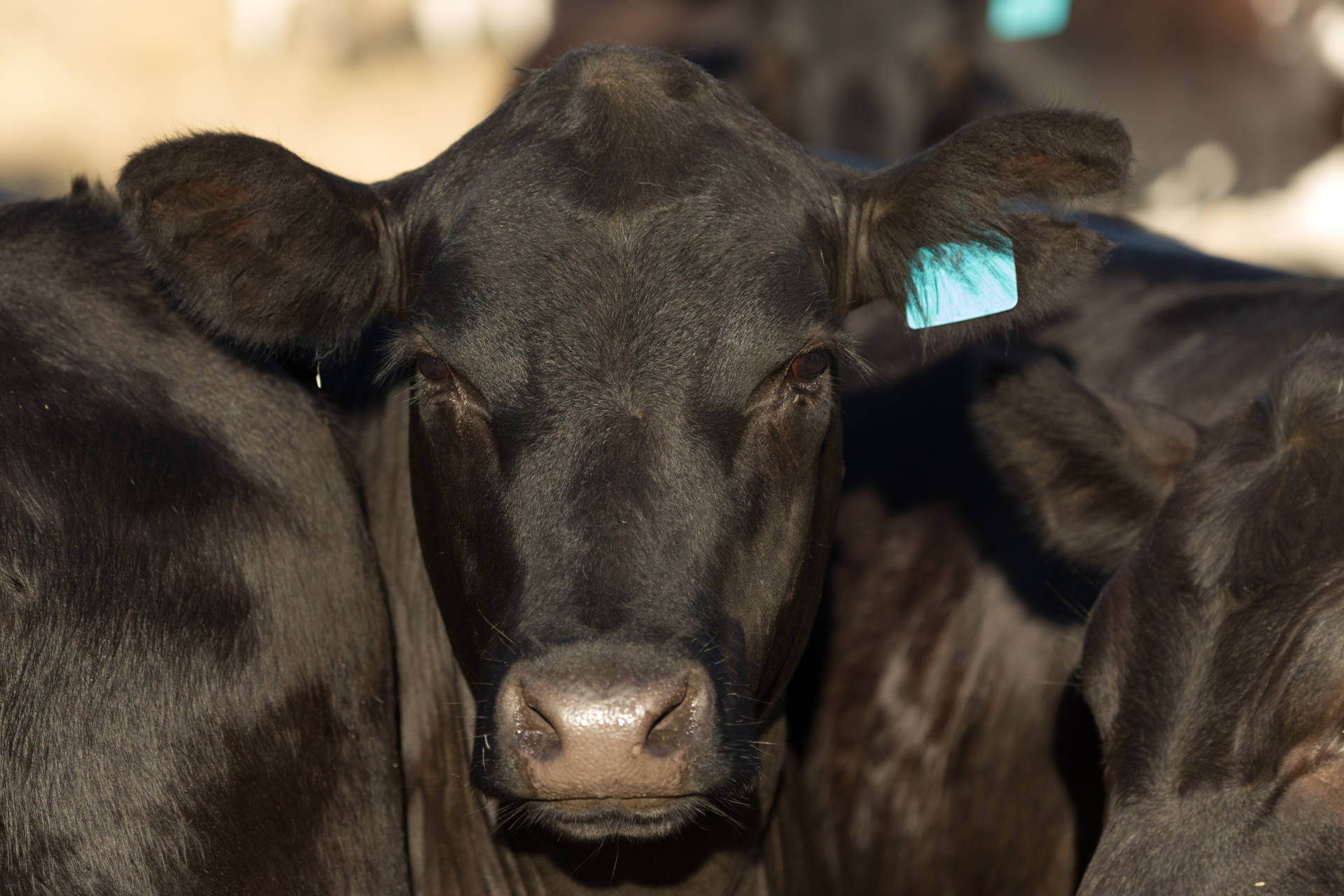 Just when you thought cattle slaughter might start to fall as we headed into the depths of winter, the stats prove you wrong. East coast cattle slaughter hit a new four year high last week, with Victoria showing some unusual strength.
East coast cattle slaughter usually declines after the June long weekend but this year it has done anything but. Last week's east coast slaughter hit another four year high, gaining 3.7% on the previous week and 10% on last year (Figure 1).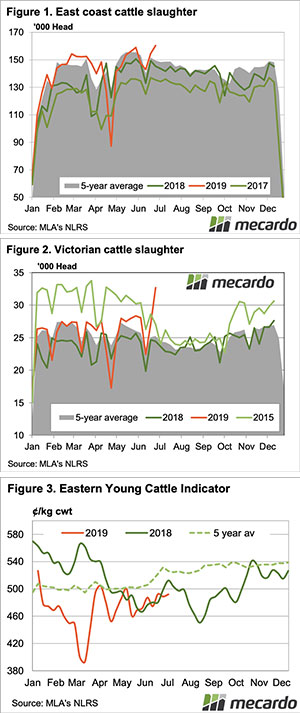 In last weeks comment, we talked about Victorian slaughter running hot, and then it got even hotter.  Figure 2 shows Victorian cattle slaughter streaking higher again, setting a four year high of its own.  There were 34% more cattle killed in Victoria last week compared to last year, and this helped lift the east coast rate.
The higher slaughter doesn't seem to be having a negative impact on price, likely due to strong processor margins. The Eastern Young Cattle Indicator (EYCI) was steady for the week (Figure 3), while most other state indicators remained largely steady.
One indicator which caught our eye was the Victorian Medium Cow, which finished the week at 233.5¢/kg lwt.  The Vic medium cow was up 20¢ on last week and 39¢ on last year. The stronger cattle supply in Victoria appears to be demand driven.
No doubt part of the reason for steady cattle prices in the face of stronger slaughter is export beef prices. The 90CL has gained ground in recent weeks in US terms, and with the appreciating AUD/USD exchange rate, the 90CL in our terms remains steady at the very strong 685¢/kg swt.
Next week?:
Victoria, South East SA and South West WA are set to receive more follow up rain in the coming week. These areas don't grow grass very quickly at this time of year, but it will no doubt give hope for improved crops and hay yields this year. Spring growth also gets closer every week, and with it improved demand for store stock.