Russian rumours relegated.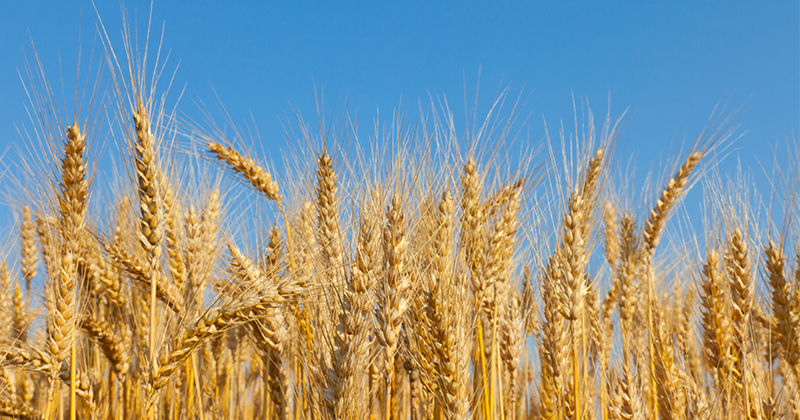 Russia is in the press a lot at present, in geopolitics its due to accusations of Novichok poisoning. In grain, its rumours of export bans. In this week's comment, we take a quick look at the chance of an export ban and the decline in the AU$.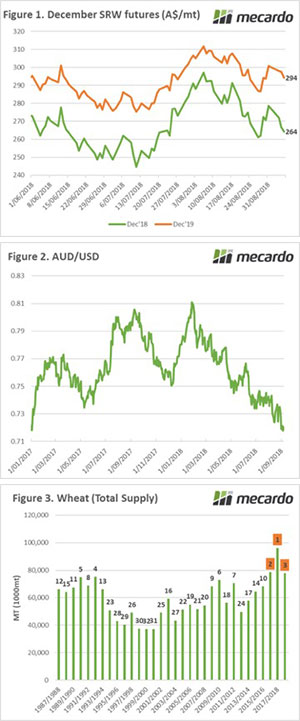 At the end of last week, I highlighted the market concern related to potential export curbs. This had led to an increase in futures values (Figure 1) towards the end of the week. There was a meeting between the Russian government and exporters to discuss export pace. My view was that this would amount to nothing and that was the case.
The lack of any export controls, alongside some very cheap sales and strong export pace, has led to a softening of Chicago futures throughout this week. At present, December 2019 (& ASX Jan 2010) still offers a reasonable hedging option for producers to lock in strong prices for next harvest.
The Australian dollar has assisted by limiting the damage caused by the decline in offshore futures. In the past week, the AU$ has fallen to 20-month lows (Figure 2). The decline is attributed to a combination of concerns, with Asian stocks taking a tumble and the bank interest rate rises out with an RBA decision, this has limited the chance of further rises in the near future.
I was asked by a client this week to elaborate on my view that there wouldn't be an export curb in Russia. There are several reasons why restrictions are unlikely, however, the main one for me is the combination of beginning stocks and production (total supply). The current year will be ranked 3rd out of 32 for highest available production. There is no need to put in place a ban, as there are sufficient supplies for domestic demand.
*Article written on Thursday evening and may not reflect overnight moves.
What does it mean/next week?:
The next week will see the release of the WASDE and the ABARES crop report. It will be interesting to see where ABARES place the Australian crop. It should not come as a surprise to anyone that downwards in the East and upwards in the West will be the trajectory.