Sheep prices defy volumes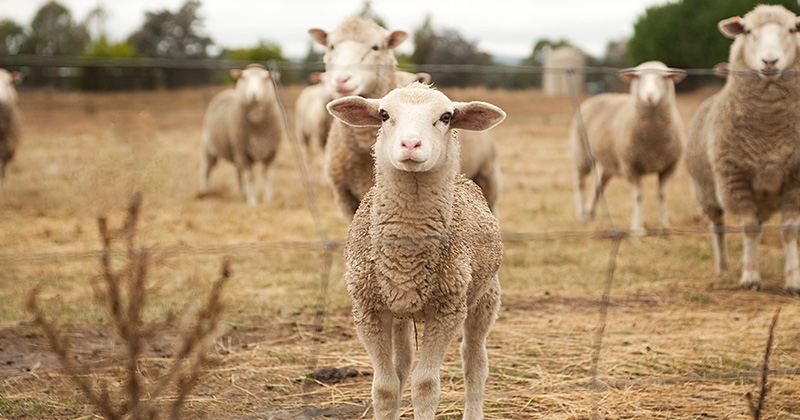 Mixed signals for the lamb market this week as the spring flush appears underway in South Australia, but Victorian volumes still sheepish. Speaking of sheep, mutton prices are holding up resolutely in the face of elevated volumes at the saleyard and at processors.

East coast lamb prices reported by Meat and Livestock NLRS shows a 12¢ lift for the Restocker Lamb indicator to see it close at 820¢/kg cwt, underpinned by a big lift in SA Restocker prices which posted a 75¢ gain to 952¢. East coast Trade and Heavy lambs easing 15¢, with softer moves reported in Victoria and NSW for these two categories, to see them finish at 744¢ and 739¢ respectively.
Lamb prices in SA holding up reasonably well across categories this week with Heavy and Merino Lamb the only types to register a negative, and a small one at that, down 1¢ and 2¢. A good result for SA lamb producers considering the recent trend in yarding numbers show that they are amid their spring flush – Figure 1.
The wet week in Victoria seemingly taking some of the steam out of lamb yarding numbers there though, with weekly sale yard volumes easing back toward 50,000 head recently. Lower Victorian lamb numbers pushing the broader east coast lamb yarding levels to 175,000 head, 18% under the seasonal average for this time in the year.
East coast sheep yardings have softened during early November but they are coming off very high historic levels so they remain above the upper end of the normal seasonal range that could be expected for this time in the year and 30% over the five-year average trend– Figure 2.
East coast sheep slaughter remaining at elevated levels too at the top end of their normal seasonal range and running 16% over the five-year seasonal trend – Figure 3. Despite the high sheep supply east coast mutton prices are holding firm, posting a 9¢ lift to close yesterday at 590¢/kg cwt.
Next week
Limited rain is on the horizon in the coming week, even for Victoria which has been quite blessed in the lead up to summer. Late November/early December usually sees a significant lift in lamb volumes at the saleyard as the spring flush hits full throttle so there is likely some further pressure to be applied to lamb prices in the short term.