Small but powerful.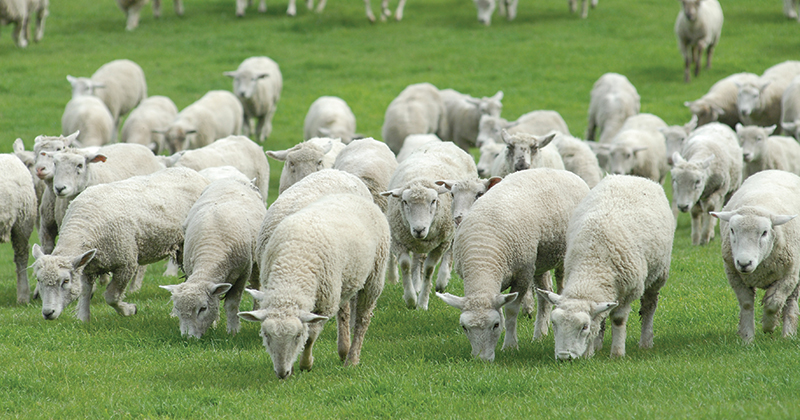 Sometimes good things come in small packages. Well at least was the case in the wool market this week. Fremantle was on recess again, leaving the East Coast to carry the weight and deliver the smallest national offering in nine years at just 20,904 bales. As a result of the lower supply, prices rallied to new heights.
The Eastern Market Indicator pushed a whopping 52 cents higher on the week to settle at 2,073 cents AU$ terms. This was 46 cents, or 2.3%, above the record reached at the end of May (Figure 1). This week saw the Australian dollar fall even further. At 0.73, its trading at 2.6% below levels seen this time last year and at a level we haven't seen since December 2016. This kept the price of our wool from a foreign buyer's perspective stable, which closed the week slightly softer at 1,526 US cents.
Those that had wool to sell had confidence in the strong market. The pass in rate was at 2% which meant 20,685 bales were cleared to the trade.
All categories of Merino fleece posted gains on the week. Fine fibres of 18 to 17 micron saw rises in the range of 20 to 80 cents. Medium fibres were the real winner, gaining 40 to 100 cents. The spread between 19 and 21 micron prices drifted wider, after last week we saw them settle in the same range.
The finer crossbred microns saw increases averaging 40 cents which have lifted the MPGs to all new highs. Broader crossbreds were relatively unchanged on last week.
Merino Skirtings gained 20 to 30 cents in the North but largely held to last week's levels in the South. Merino Cardings also saw rises of 20 to 30 cents.
The week ahead
Next week is the final sale of the season and all 3 selling centres will be back in operation. A total of 32,528 bales are rostered for sale, significantly lower than the last sale of the 16/17 season. We don't tend to see prices push higher in the last sale but that being said this season has been anything but typical.