Strength despite size.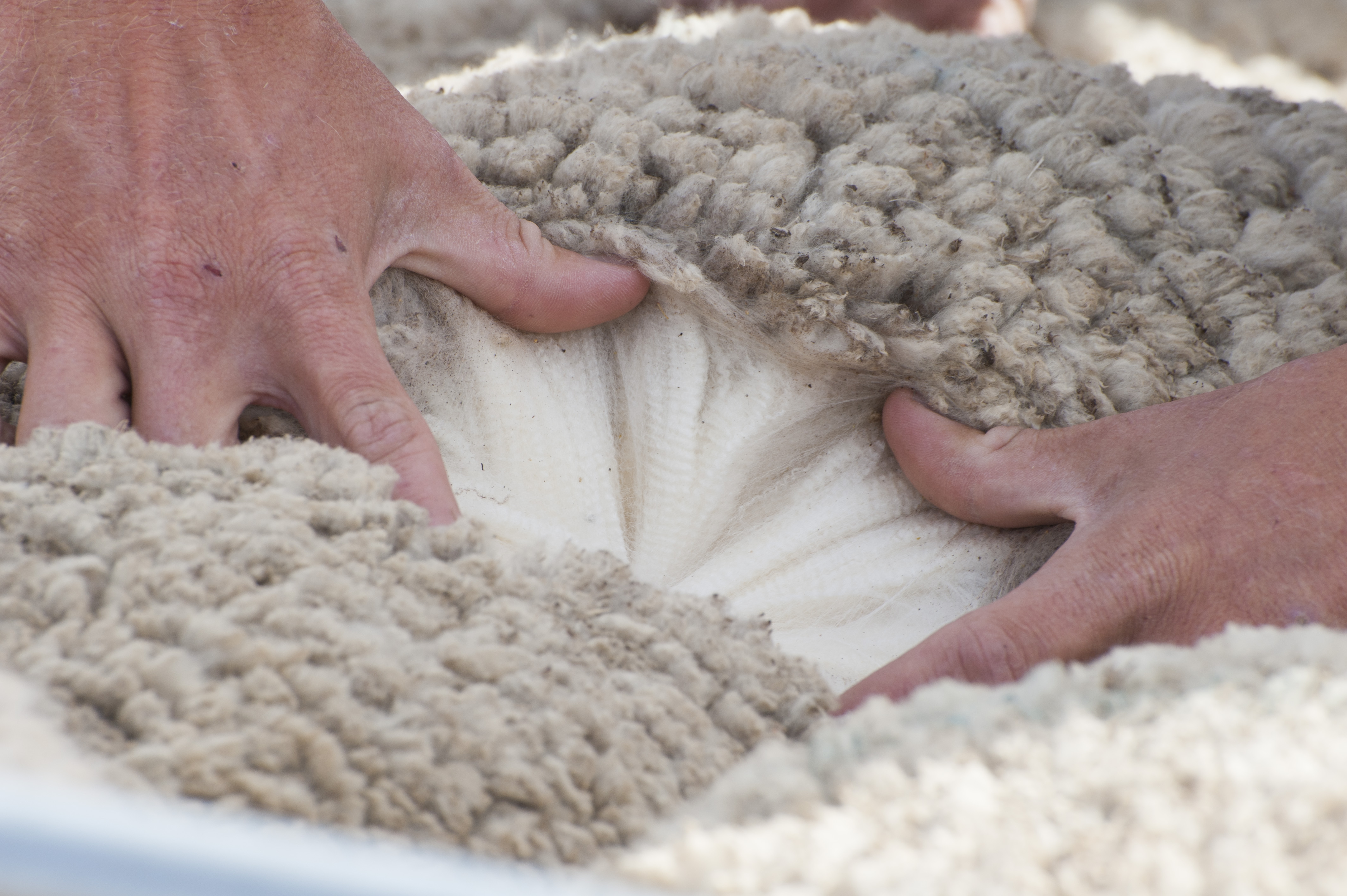 The last 3 weeks of sales have seen big volumes of wool on the market. Now the normal story would be a hit on prices, but results have been curiously stable.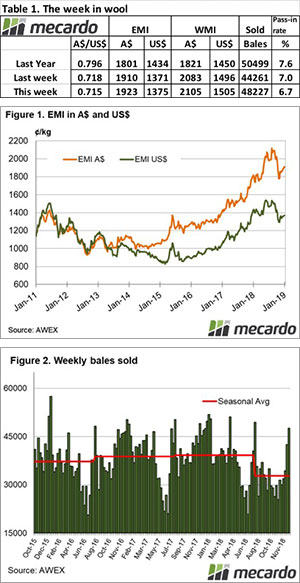 The Eastern Market Indicator (EMI) rose 13 cents on the week, ending at 1,923 cents. The Au$ compared to the last week was slightly weaker at 0.715 US cents. That put the EMI in US$ terms at 1,375 cents, a rise of 4 cents (Table 1).
In the west, the Western Market Indicator (WMI) also rose over the week to end at 2,105 cents, up 22 cents on last weeks close. WA saw prices up in all MPG's.
This week saw the largest offering of the season to date and even since April last year, with 51,703 bales on offer. Growers passed in just 6.7% of bales offered, resulting in a clearance to the trade of 48,227 bales. Over the last 3 sales, we've seen 135,017 bales sold and while that might seem significant, in comparison to the same 3 weeks the year prior it's down 11.24% or 17,102 bales fewer.
The dollar value for the week was $101.26 million, for a combined value of $1.748 billion so far this season.
Prices were fairly mixed between Melbourne and Sydney. Fine wool struggled to find it's feet in the north while it was the mid fibres and superfines that saw corrections in the south. Cardings also participated in the mixed market with 20 to 30 cent gains in Sydney and Fremantle, but a 5 cent drop back in Melbourne on the week. Crossbreds were the best performers for the second week in a row, with gains of 50 to 80 cents for 26 & 28 MPG.
The week ahead
The large offering and stabilising market over the last few sales points to positive times ahead.
We are due for a reduced national offering in the coming sales. Next week there are 41,503 bales rostered, with all centres selling. The following weeks have 37,995, then 37,005 bales rostered.