Supply dearth provides support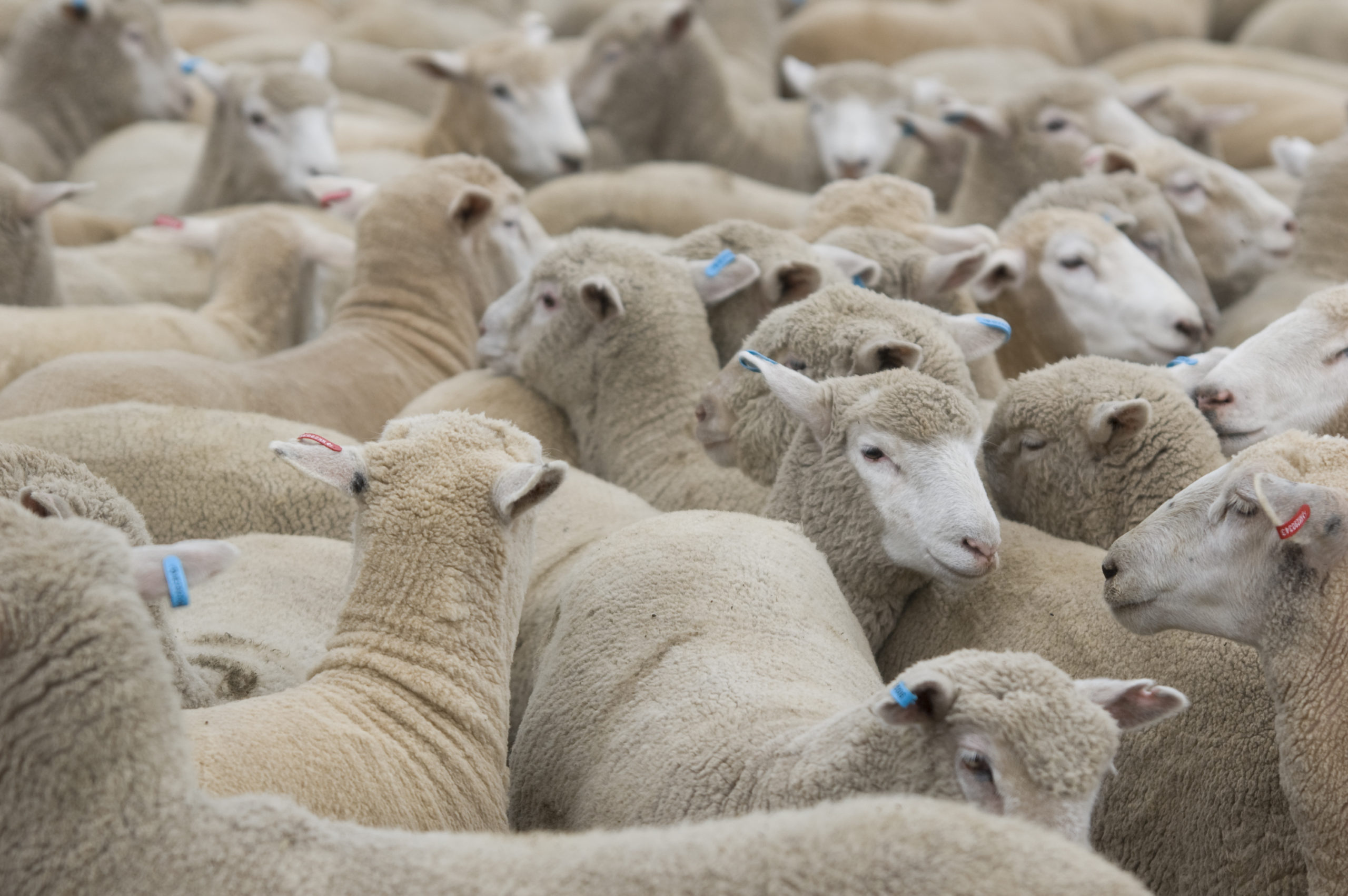 Key supply metrics remain below their normal seasonal range for lamb and sheep markets. The tight supply has provided a lift in prices for all Covid19 reported indicators from Meat and Livestock Australia this week.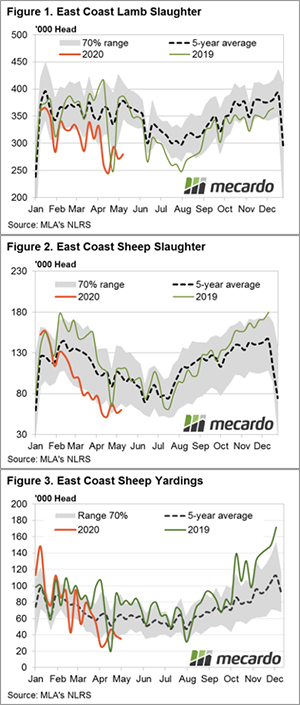 Weekly east coast lamb slaughter volumes have gained slightly on the previous week but remain well below normal levels for this time in the year – Figure 1. Compared to the five-year average pattern lamb slaughter is 26% below the seasonal trend and 28% under the volumes processed this time last year.
It is a similar picture of tight supply for sheep slaughter volumes too – Figure 2. Weekly east coast sheep slaughter is sitting 41% under the five-year average and 46% below levels recorded for the same week in 2019.
Sale yard throughput is following the same story. East coast lamb yarding levels are 27% under the five-year average trend and 34% softer than this time last season. Sheep yarding levels are even tighter with figures reported 45% under the seasonal average and 54% below the 2019 trend – Figure 3.
The dearth of supply is providing a boost for prices this week, particularly for the Covid19 Mutton Indicator which posted an 8% gain to close at $167/head. The Processor Lamb Indicator put in a respectable 3% lift to $203/head, while Restocker Lambs managed a 1% rise to $154/head. While the price rise is a welcome positive for producers the shortage of supply came a little late for this analyst as I could have used it last week for a May the Fourth Star Wars pun – maybe next year.
What does it mean/next week?:
Next week shows enough rainfall in sheep rearing regions across the east coast to keep prices supported, particularly in Victoria with falls between 10-15mm anticipated across much of the state.
Most of NSW and the southern regions of SA are only likely to receive between 1-5mm but that should be enough to keep the marking holding firm given the tight supply situation is likely to continue throughout autumn/winter.