Supply forecast provokes aggressive buying.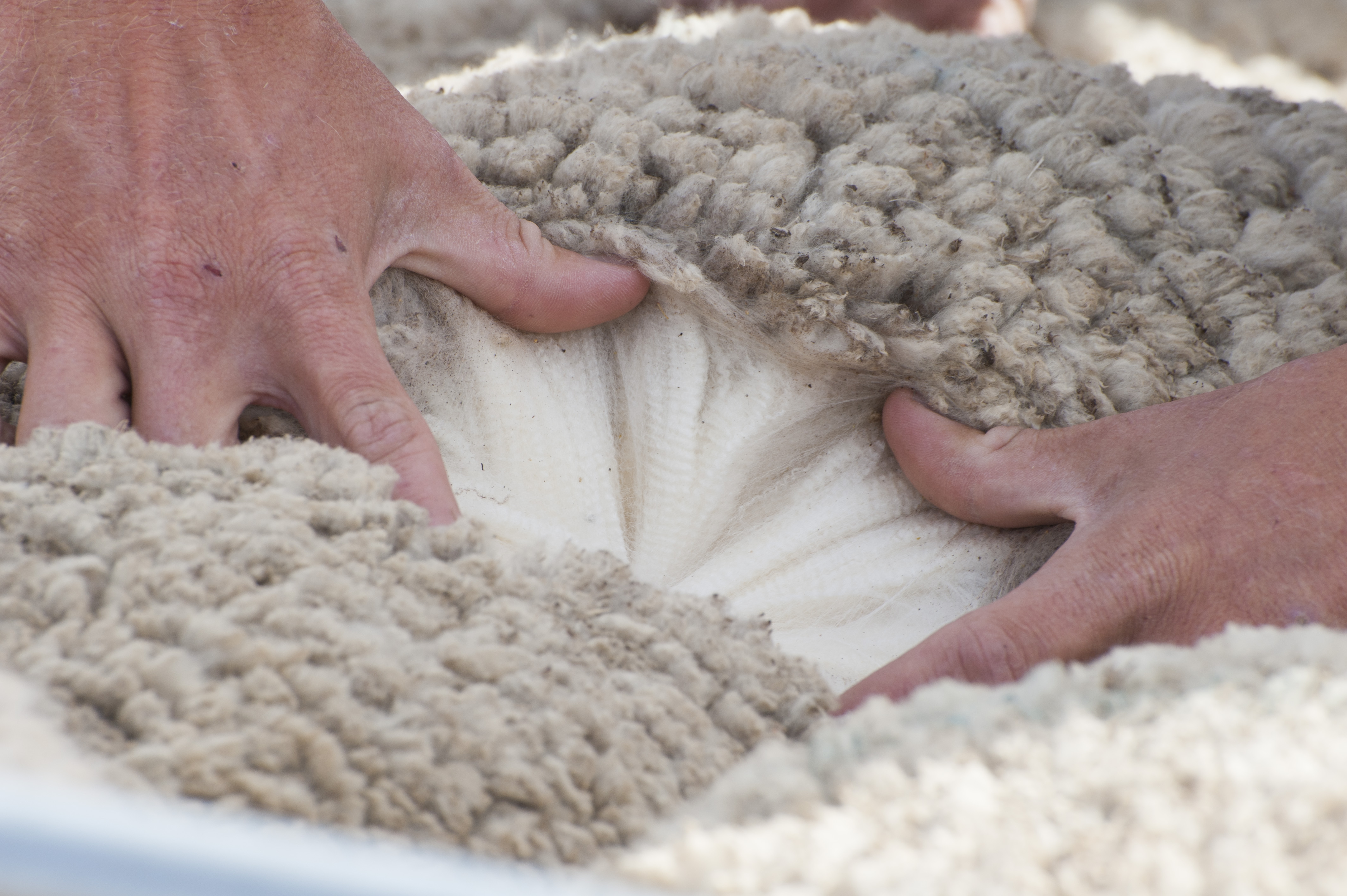 Despite a slight lift in volume of wool hitting the market this week prices managed to increase across most categories and centres. Looking ahead however, the roster indicates that the quantity of wool on offer is set to decline week after week.
AWEX reports claim that the forecast has led many exporters to attempt to secure volume while it's available and sparked more aggressive buying behaviour this week.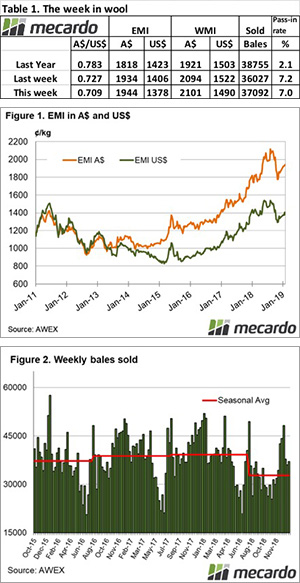 The Eastern Market Indicator (EMI) ended the first day of sales flat, but increased 10 cents on the second day of selling, finishing the week at 1,944 cents. Last week's Au$ rally came tumbling down this week, to 0.709 US cents. This saw the EMI take a harsh turn in US$ terms to close 25 cents lower at 1,380 cents (Table 1).
The market in the West showed much the same sense as in the East. The Western Market Indicator (WMI) gained 7 cents on the week to 2,101 cents.
The week saw a total offering of 39,894 bales come to market, with 7% passed in. This resulted in a clearance to the trade of 37,092 bales. The season to date has seen 992,742 bales offered which is short 176,735 bales compared to this point in the 17/18 season.
The dollar value for the week was $77.25 million, for a combined value of $1.97 billion so far this season.
Nearly all individual MPG's saw gains in each selling centre this week. The only category to have taken a hit was fine wools in the South, which saw losses in the range of 5 to 25 cents. Fine wools in the North were a different story. Holding its first designated Superfine sale for 2019, the Northern region saw 16.5 to 18 micron wools lift 40 to 45 cents higher on the week, having received strong support for the event.
The Crossbred market continued its strong performance. 28 to 30 MPG's were the most keenly sought after, with gains of 20 to 40 cents. Merino skirtings held firm across the centres, with limited offerings. The cardings indicators dropped back slightly in the East this week, while remained unchanged in the West.
The week ahead
Next week 39,520 bales are rostered for sale across the three centres on Wednesday and Thursday. This is only slightly reduced on this week's volumes; however, a trend of declining supply is forecast. 38,205 and 35,275 bales are rostered for weeks 34 and 35 of the selling season respectively.