The hunt for the red October.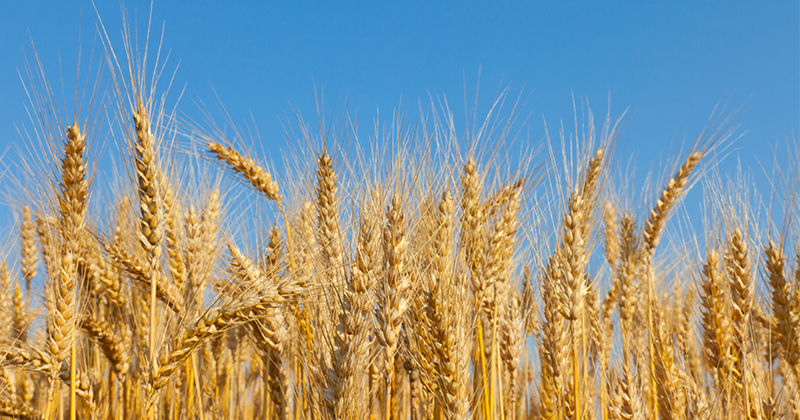 This week the market continues its volatility with prices falling globally and domestically. The main factors driving the market into the red has been the Russian crop beating initial expectations and reducing the likelihood of export curbs.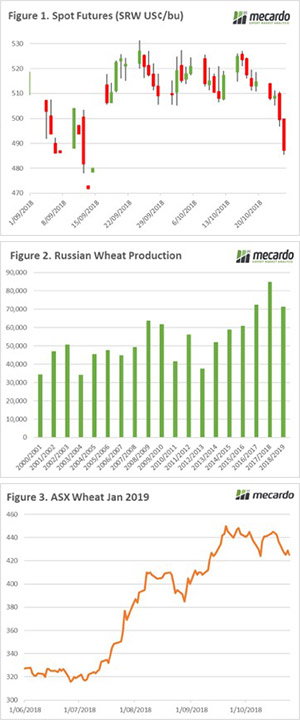 The Chicago futures market has ended the week on a low note. The past week has seen futures fall A$12 since the close last Thursday (Figure 1). The trade is concerned about the increased expectations of the Russian crop and decreased exports in the US. The fall in the overseas market will certainly impact local pricing. The low expectations of Australian exports will, however, be limited, as local drought factors dominate.
Throughout the past few months, there have been concerns related to this seasons wheat crop in Russia. There were headlines discussing the huge drop in production (>15%) year-on-year. Throughout the year we have urged caution, as this number is from the record production year.
The crop has performed above many expectations and is now projected at between 70-72mmt, this is the third largest crop (Figure 2). It is important to remember that although this crop is 15% lower year on year, it is 26% above the average.
At a local level, the ASX contract has lost steam, with January 2019 falling back 3% or $20 in the past week (Figure 3). The strong potential for the summer crop has given buyers some confidence and many are selling their long positions at what are historically high levels.
In recent days, there have been frosts in the western districts of Victoria, the last region of mainland Australia with a decent crop. It is too early to determine the extent of any damage, but in impacted regions, it will reduce the likelihood of any further growers selling whilst the risk is assessed.
The week ahead
The trade will be assessing the progress of harvest as we move into November. It will be interesting to see if grower selling places pressure on basis.
There is more rain expected in the north which will further assist the summer crop. Let's just hope that the good fortune continues.