The record cow values didn't last long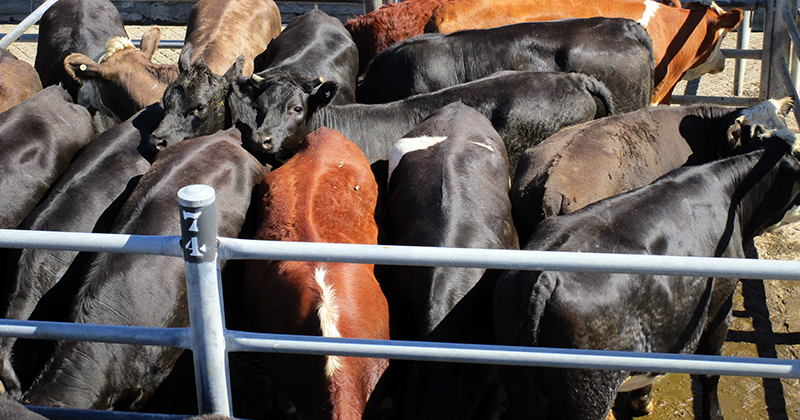 Just a month ago Cow prices were over 500¢, and almost the same price as the Eastern Young Cattle Indicator (EYCI).  This week cow prices continued to tank, while other cattle types largely held their ground.

Figure 1 shows state cattle indicators declining sharply since hitting a peak five weeks ago.  This week the Queensland Cow indicator fell a further 22¢ to hit a six month low. Dire weather conditions and another uninspiring forecast has seen cattle continue to move into the market.
Cattle slaughter hit another peak last week, moving to new highs not seen since 2015 (figure 2).  Yardings were lower last week on the back of the lower prices, but they are still very strong for this time of year.  This combined with plenty going direct, means processors don't need to bid up at saleyards for supply.
Adding further price pressure was falling 90CL export prices.  After peaking at 968¢ two weeks ago, the 90CL has fallen 40¢, but figure 3 shows it is still way above historical levels.  The falls were largely due to buyers taking a break after Thanksgiving, but Steiner report there was little business done.
In WA cattle prices moved in opposite directions for young and old cattle.  The Western Young Cattle Indicator (WYCI) fell 37¢ to still a quite respectable 527¢/kg cwt.  Cow prices in the west were up 8¢, to 207¢/kg lwt.  Cows in the west are now at a premium to the east coast.
Next week
There is no rain on the forecast leading up to Christmas, which isn't great news for prices.  We often see a large shift in cattle prices between years, as it either rains or it doesn't.  Good northern rain would obviously see a strong move upwards, but forecasts don't look promising.