The weight of the rain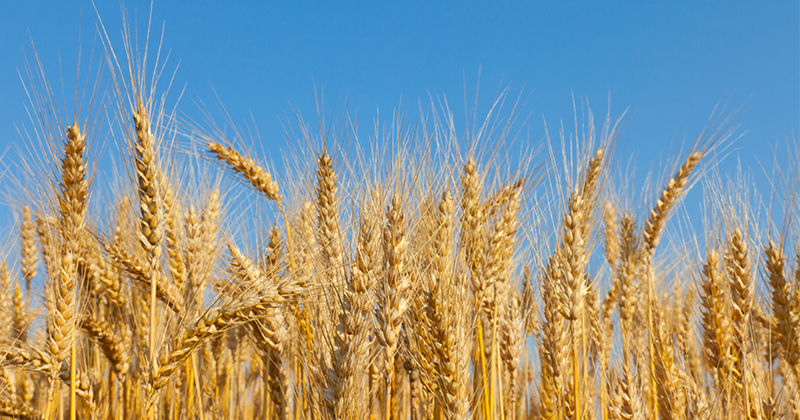 The market was always going to react when the rain arrived. There are many who started their 2019 marketing strategy in the middle of last year. In this update we take a look at physical pricing and basis for new crop around the country.
At its most basic, wheat prices are based on supply and demand, with supply being the most important part of the equation. When there is a sudden shock to supply such as a drought, prices move sharply upwards. The reverse happens when beneficial rainfall arrives, and we see prices fall. This is due to buyers having more confidence that supplies will be available.
In last weeks market comment (see here) and podcast (see here), I mentioned that ASX had fallen 7%. This is a significant fall, and it is under further pressure today with buyers being reluctant to raise bids.
The ASX is a good barometer of grain prices on the east coast. It is important to remember that there is still a basis element between the futures and physical even though it is Australian based.
We are now at the point of the year where physical new crop bids are easily accessible, therefore many farmers who don't utilize derivatives will be using physical contracts to reduce price risk.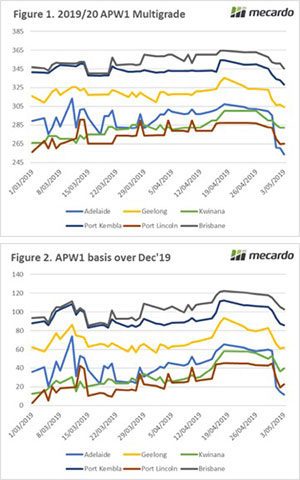 Figure 1 displays the physical contract price for APW1 multigrade and Figure 2 shows the basis versus December Chicago futures. I have selected a number of ports to give a broad spread of the nations' wheat growing area.
As we can see, the domestic dominated areas have the highest pricing levels. This is due to concerns related to tight stocks in these areas coming into the new season. All zones have experienced dramatic falls since the middle of April when new crop concerns were at their peak.
The rest of the world has seen wheat prices slump as production in the key northern hemisphere growing areas continues to impress. This has meant that our basis over Chicago futures has come under pressure, albeit remaining at traditionally strong levels in the east.
What does it mean/next week?:
It is still very early in the season and rainfall will be the primary driver for Australian basis over the coming months. If we receive plentiful rains, then basis will fall further. Conversely a dry spell will see basis increase in a flash.