Two firm days trading, is the market poised for another surge?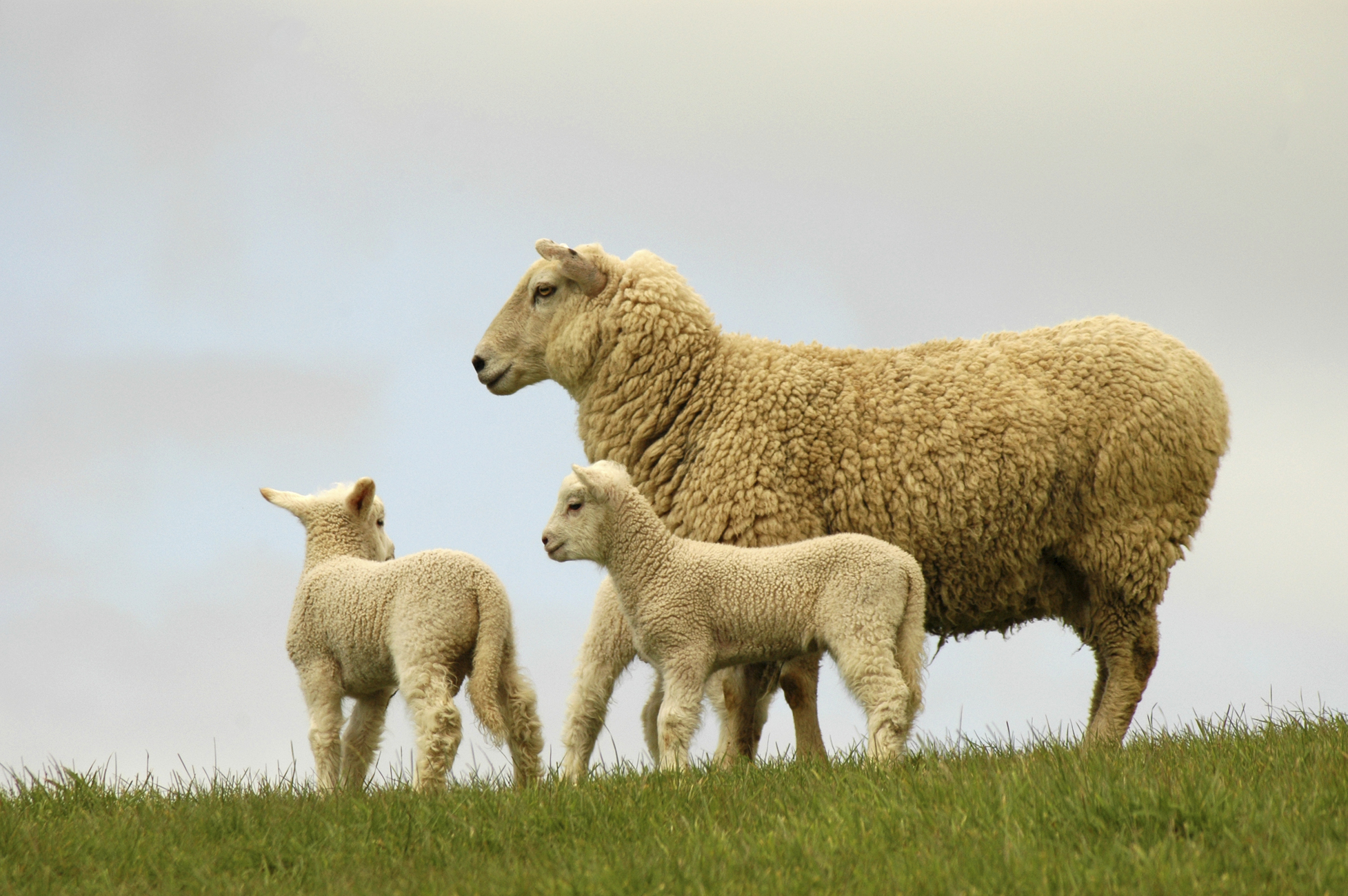 A solid two days trading as exporters re-entered the market this week to see both the Eastern and Western Market Indicators sitting comfortably above 1500¢. The EMI closing the week at 1544¢, a gain of 43¢, and the WMI slightly firmer at 1560¢, up 52¢.
Reports from the auction floors indicate indent buying by exporters fuelling the rally across most categories of fleece for both trading days as mills continue to operate on a hand to mouth basis. Fine to medium microns up between 40-100¢, while even some categories of coarse fibre enjoyed a lift of 10-25¢.The key question for the short term is whether overseas orders will continue to flow through at these levels and prompt continued exporter buying into the next few weeks.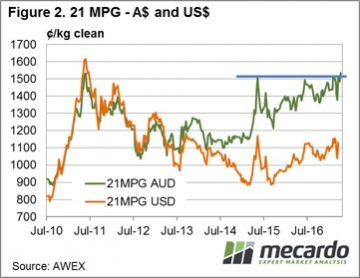 Historically the 21 micron class has struggled to hold above 1500¢ for any decent length of time but recently this resistance level has continued to be probed – figure 2. Brokers indicate that there is plenty of space in the wool stores at the moment, so supply remains an ongoing issue. This factor, combined with a continuing softening A$, sets the tone for the chance for further upside in the coming weeks. Clearly, as the chart shows in USD terms overseas buyers have paid higher levels for 21-micron wool in the recent past, so there is the capacity for them to still bid local prices higher.
A reduced offering of bales for sale, just over 38,000 and the aggressive demand saw the pass in rate fall this week to 4.5% with 36,567 bales sold – figure 3.
The week ahead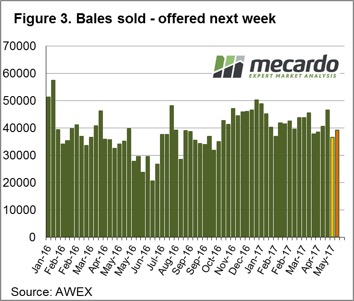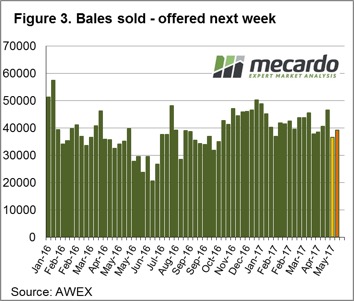 Offerings over the next few weeks continue to decline, with all of the next three sale weeks listing bales offered under 40,000. Week 45 is operating in all trading centres on Wednesday and Thursday and has 39,253 bales listed. Weeks 46 and 47 will see supply tighten further with 36,100 and 37,650 bales offered, respectively.