Weaker supply and higher export prices mean what?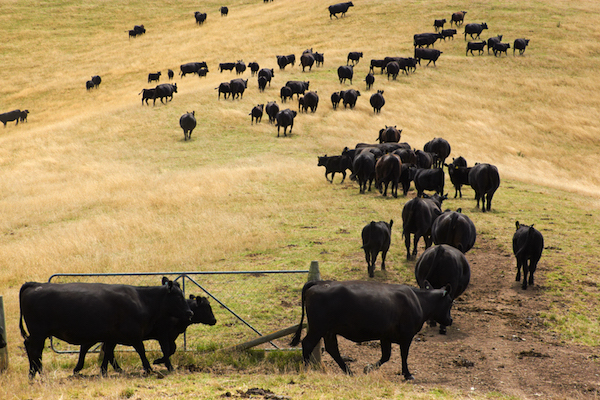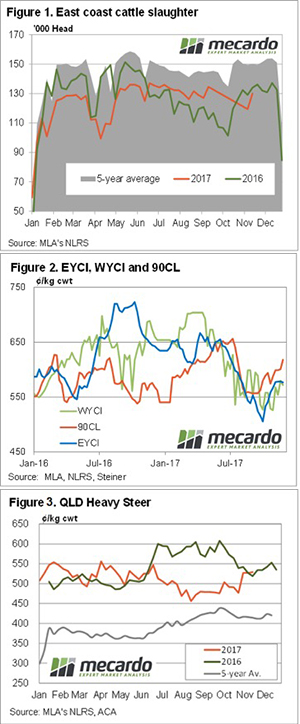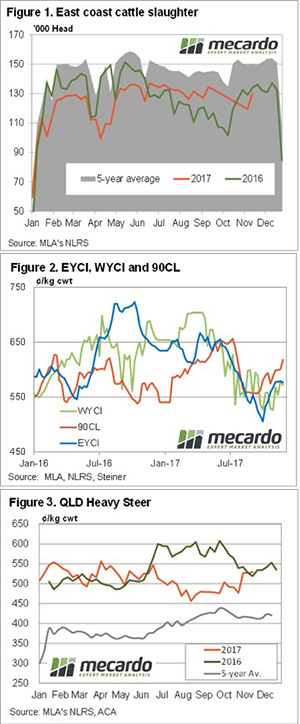 Meat and Livestock Australia (MLA) seem to have sorted out the differences with processors who were holding back data slaughter data.  For the last couple of week's slaughter data has confirmed what we thought, cattle supply has been tight.
Figure 1 shows east coast cattle slaughter jumping higher in the week ending the 17th November.  This was largely thanks to Queensland, but slaughter rates moved higher in Victoria and NSW as well.  East coast cattle slaughter last week sat just 3% below the same time last year (figure 1).
Slaughter cattle prices remained relatively steady this week, maybe due to the sharp jump higher in 90CL export prices.  The 90CL Frozen Cow gained 18¢ to hit a five month high of 618¢/kg swt (figure 2).  Driving export prices higher has been limited supplies from Australia and New Zealand, along with a weakening Aussie dollar.
The 90CL export prices is now nearly 7% higher than this time last year.  So if export prices are higher than last year, and cattle slaughter lower, prices should be higher, right?  Well no, figure 3 shows the Queensland Heavy Steer Indicator has improved, but it's near the same price as last year.
As we noted earlier in the week, cattle supplies out of feedlots appears to be keeping a lid on cattle price rises, although the latest jump in export prices could see prices creep a bit higher.
In the west young cattle prices are basically the same as those in the east.  Normally WA cattle prices start to head towards lows at this time of year, but limited supplies continues to support values.
The week ahead
The good wet season is set to continue for Northern NSW cattle producers, with 50-100mm forecast for next week.  This bodes well for young cattle prices to at least hold current levels, and possibly improve.  Finished cattle could see some benefit as well, but processors will have to want to push slaughter above last year's levels.  The weakening Aussie dollar should help on this front.