What does the wheat market and ice-hockey hacks have in common?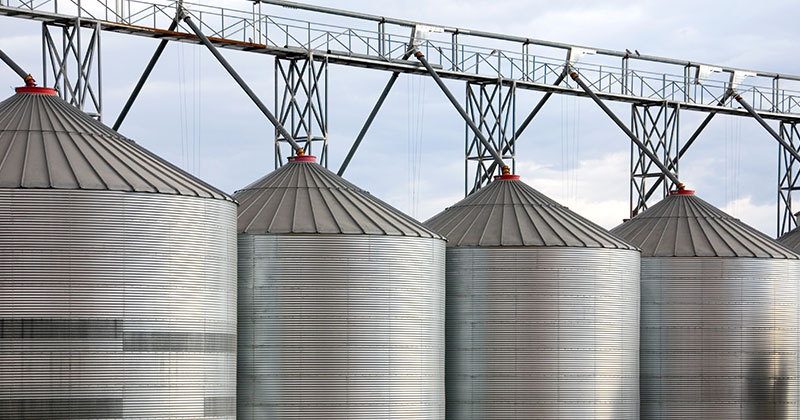 The wheat market has well and truly entered the volatile northern hemisphere weather market. It looked for a while like the wheat market was only moving in one direction. However, the past week has seen a retreat in pricing.

The wheat market and I have something in common. We both hit a wall and have broken down. My wall was whilst playing ice hockey (broken arm), the market's wall was improving conditions. Since last Thursday, December CBOT wheat futures have declined A$17/mt, with ASX following the overseas market down (Figure 1). However, basis has somewhat strengthened (A$5), although this is likely to be tested in coming days.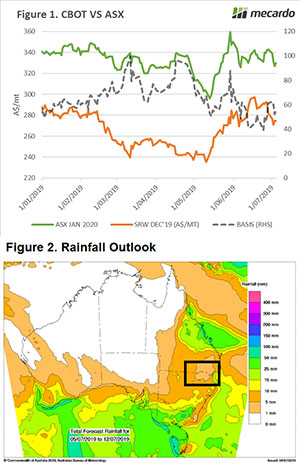 The market fell this week when USDA reports showed corn planting figures higher than expected (see here). However, concerns related to the European crop were largely believed to be overstated. The overall EU wheat crop is expected to be up 10% year on year, with the major production regions of France and Germany being up year on year.
Dry conditions in the black sea have left production analysts confused with forecasts from 71mmt to >80mmt. The one certainty about Russian crop forecasts is the high level of uncertainty, they always tend to surprise.
At the start of June many parts of Australia (including most of WA) were missing out on rainfall, and it was looking very dicey. However, fortunes have turned around for many with substantial rainfall throughout the southern part of the country.  The forecast for the next 8 days is looking positive which will provide some additional confidence going forward.
The big area of concern is a rectangular area of NNSW and SQLD, which seems to be missing out on every forecast (see Figure 2). This is the third year in a row where winter crop conditions in this region have been poor. This is also an area where a large proportion of the domestic consumption of feed is located. In all likelihood, the season conditions will see large volumes moving from SNSW and VIC to meet demand.
What does it mean/next week?:
This is always my favourite time of the year for grain markets. The volatility is always up as new reports push the market back and forth. The July WASDE report will be released next week, which will give further insight into the global supply and demand picture.
If the corn crop hadn't had its planting issues the wheat market would be substantially lower than at present. We will likely be in for a wild ride over the coming weeks.