Wheat futures 'post' further gains.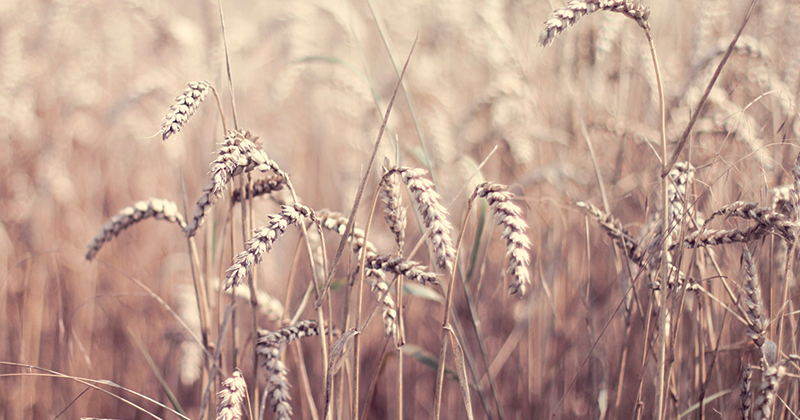 We are big fans of social media. It's a great tool for communication around the world, but it can unfortunately have issues with miscommunication. In this weeks update, we take a look at the Facebook post which gave wheat futures a 6% rise overnight!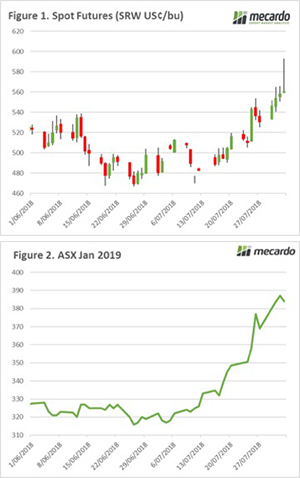 Over the past two days, I attended the Australian grains industry conference (AGIC). In the Uber on my way home from the evening 'networking', I looked at the futures market. I was shocked to see the market up 6% or A$16/mt (Figure 1).
There was little in the way of data releases, so what caused this rise? The Ukrainian Deputy Agriculture Minister posted on facebook about looming discussions between the government and the trade relating to export limits. This was however misconstrued as an announcement of a potential export ban.
Every year there is an agreement in Ukraine to determine the maximum export level for wheat. However, it just goes to show how jittery the market is at present. After the initial very strong rally, the market settled down only slightly above where it started the day.
Overall the Chicago futures market is up 6% week on week because of deteriorating conditions in the EU. At a local level, the NNSW and QLD crop is on the cusp of losing all potential if the there is no substantive rainfall within the next fortnight. The ASX contract has risen A$15 as domestic users attempt to get cover (Figure 2).
What does it mean/next week?:
The WASDE report will be released next week. There will be several major downward revisions in EU, Black Sea and Australia. However, this shouldn't surprise many traders.