Wheat price reality check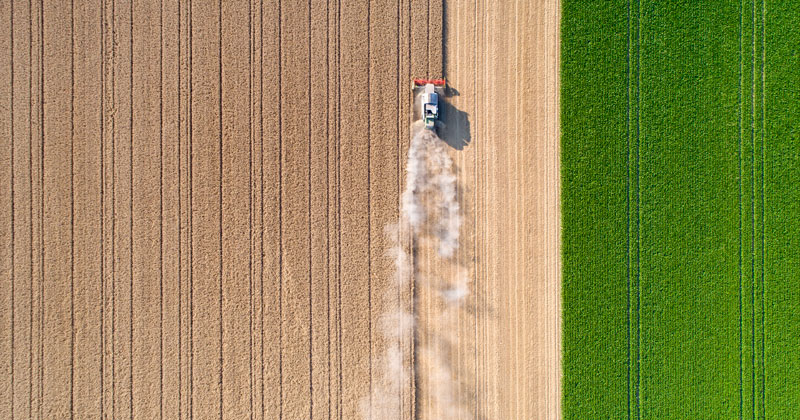 The three week rally in Chicago wheat futures came to an abrupt halt this week. Despite little relief in terms of the weather in the US, the market turned around and took our new crop prices with it.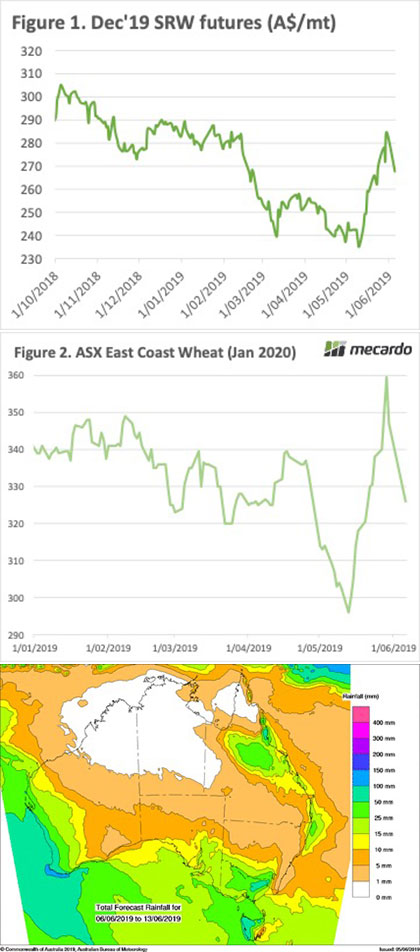 The market seemed to realise that even with rain impacting spring plantings in the US, there is still going to be plenty of wheat in the US this year. This, along with a little relief for Russia in the way of rain had CBOT wheat posting a 34¢ fall for the week.
In our terms CBOT has fallen from close to $285/t on Friday, to sit at $268/t last night (Figure 1).  This takes CBOT from sellable, with it representing a local port price over $300/t with a little basis, to a price which is neither here nor there.
ASX Jan-20 wheat has been all over the place. Figure 2 shows it peaking at $360/t last week, with sellers coming out this week and pushing it back down to $326 at yesterday's close. While ASX has moved with CBOT, basis has still ranged from $75 at the peak, back to $60 yesterday.
The good rains forecast for cropping areas of Victoria, SA, WA and the Riverina (Figure 3) might be encouraging sellers. Maybe not growers, but speculators and the trade might be getting in on the selling.
Old crop bids have largely held their ground, despite the falls in new crop prices. Any grain which is yet to be sold is likely to be held now for the new financial year, and there seems to be no urgency from buyers.
Next week?:
With new crop ASX basis now back at the comfortable level, we'll be back to following what is happening overseas. There is plenty of uncertainty there, with Swine Fever's impact on demand being offset by potential lower supplies of corn in the US.