Wool buyers fill their Easter baskets.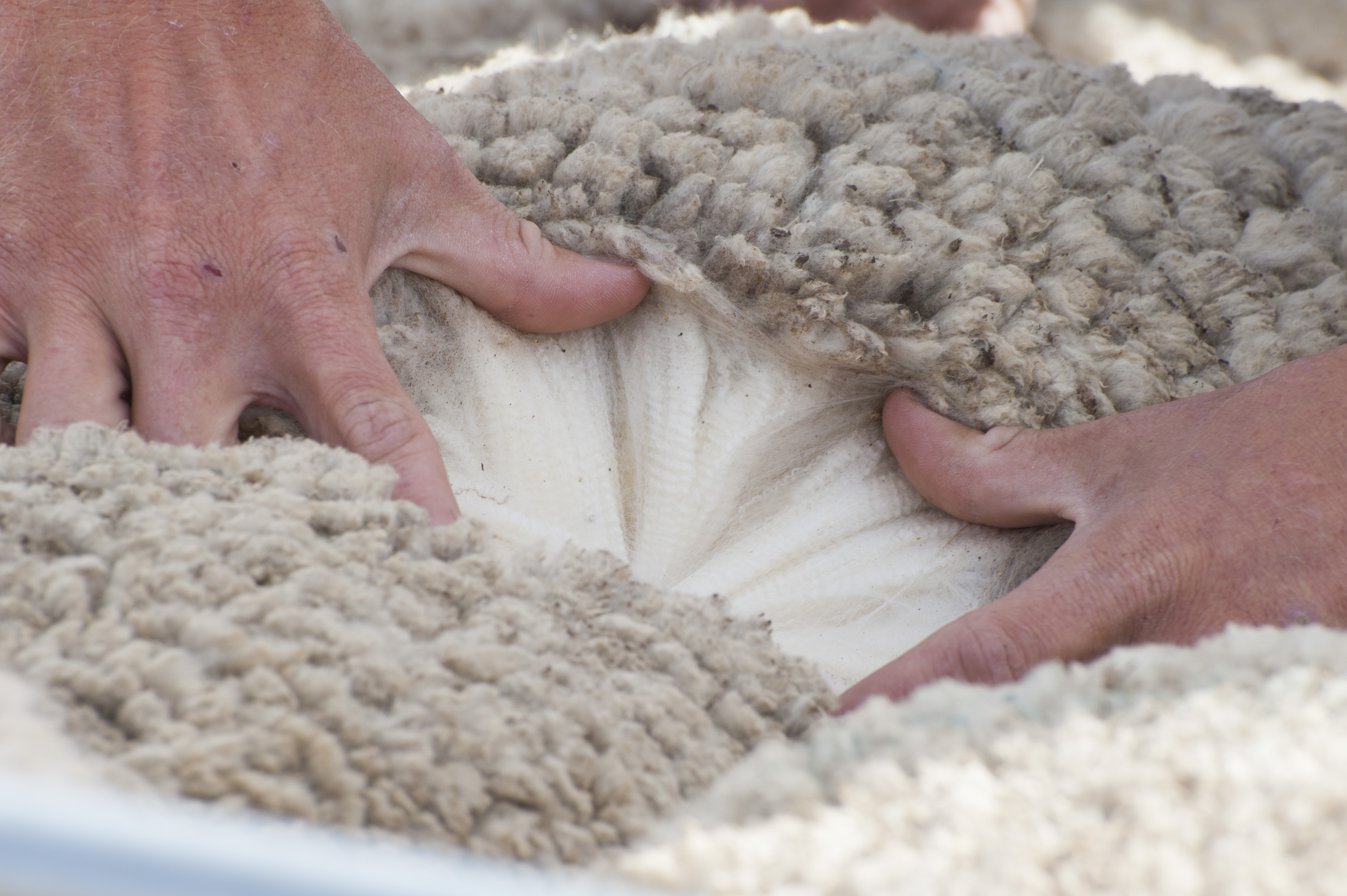 Seven weeks of sequential losses in the wool market have finally turned around. With the market being on recess for the next week due to the Easter break, buyers were aggressive in their attempt to secure quantity. The egg hunt hasn't begun, but the hunt for higher yielding wools continued and these styles generally achieved larger premiums over previous weeks.
The Eastern Market Indicator (EMI) gained 7 cents on the week to close at 1,943 cents. The Au$ was stronger again this week, lifting 0.03 to finish at US $0.719. This was enough to put the EMI in US$ terms up 11 cents to end the week at 1,398 US cents (Table 1).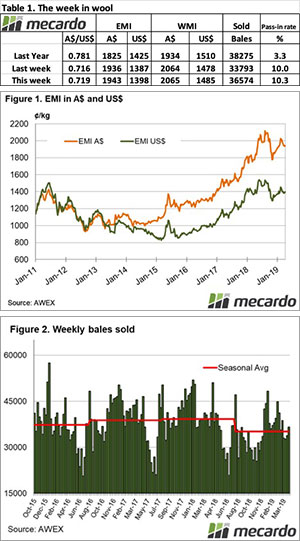 The Western Market Indicator (WMI) rose by just 1 cent to 2,065 cents.
There was an increased offering this week, 40,774 bales were offered for sale. AWEX reported that with the upcoming break, many sellers were keen to offload their wool. Fairly unchanged on last week, 10.3% of the offering was passed in which meant 36,574 bales were cleared to the trade. In the auction weeks since the winter recess, 1,195,101 bales have been cleared to the trade, 226,978 fewer than the same period last year. The average shortfall cleared to the trade compared to the same time last year now sits at 6,675 bales per week fewer.
The dollar value for the week was $75.2 million for a combined value of $2.765 billion so far this season. A simple calculation of $ value divided by bales sold gives us $2,056 per bale across all types for the week.
Crossbreds have continued the running streak, gaining another 40 cents for 26 and 28 micron, while 30 MPG fell 20 cents this week. The cardings indicator declined in all selling centres by 5 to 30 cents.
The week ahead
Next week there won't be any sales due to the Easter recess. Sales resume on the week of the 29th of April where 42,065 bales are rostered for sale. The following week 26,731 bales are currently expected to come to market.