Rain and low supply provide a welcome boost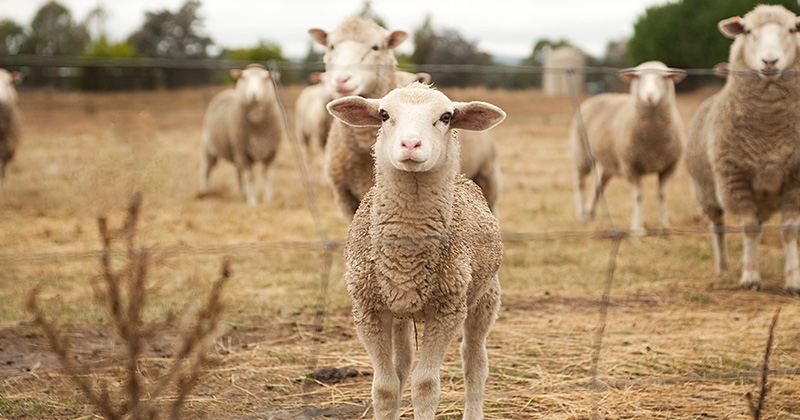 Welcome rain across the eastern seaboard this week provided a jolt to lamb prices with most NLRS reported categories posting solid gains of between 20-60¢/kg on a cwt basis. The expected lower supply of lamb for the 2020 season already making a presence in lower weekly slaughter volumes and adding further support to lamb prices.

Figure 1 highlights the rainfall pattern for the last week and shows some good falls recorded across eastern NSW and Victoria. Western NSW and SA could have done with some more, but at least the Bureau of Meteorology's three-month rainfall outlook is looking more promising for a decent autumn break for producers in these regions.
East coast weekly lamb slaughter volumes have opened the season below the five-year trend and is running at levels under the 2019 trend for early January – Figure 2. Over the first fortnight of 2020 lamb slaughter volumes are averaging 5% weaker than the five-year pattern with just over 360,000 head processed on average per week.
The lower lamb supply is also showing up in the east coast lamb yarding numbers with last week's figures coming in 12% below the five-year pattern. Given the level of reduction in breeding ewes last season and the dip in the sheep flock to lows unseen in a century it is unsurprising that we are witnessing a dearth of lambs early in 2020.
The Eastern States Trade Lamb Indicator (ESTLI) responding well to the rain and shortage in supply to see a 5.5% lift on the week to close at 779¢/kg cwt. The National Mutton Indicator (NMI) posting a more modest 2.7% gain to 576¢/kg cwt – Figure 3.
Next week:
More rain is expected for the northeast corner of NSW in the coming week, but little else for the bulk of the remaining sheep rearing regions across the country. Some huge falls are anticipated for northern Queensland and could signal the beginnings of the summer monsoon pattern. With some luck, some of this moisture will carry south into areas of SA and western NSW that are still in need.
In the interim, there has probably been enough rain in the last few weeks to see lamb and sheep prices remain supported over the short term.