Wool market hits the breaks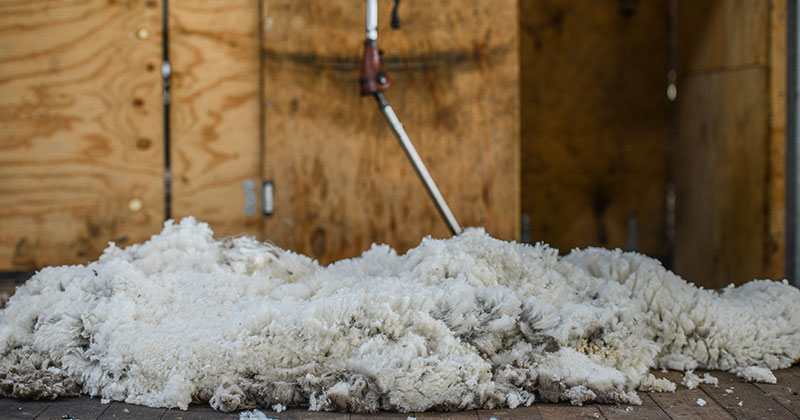 The severe price dive of last weeks market thankfully eased this week. While Merino categories still experienced declines, producers can take some relief knowing that the "emergency" status seems to have been called off for now.
The Eastern Market Indicator fell 16 cents for the week to 1,497 cents. The Au$ saw nearly no change on the week, sitting at US $0.678 at the weeks close. The EMI in US$ terms fell 11 cents to 1,015 cents (Table 1).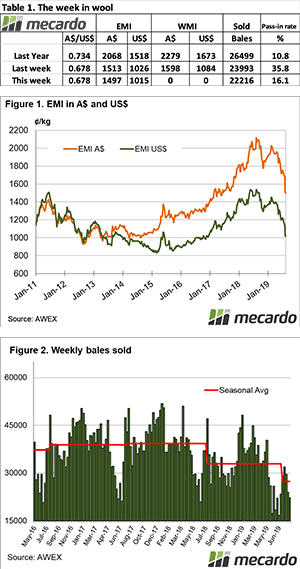 AWEX report that better style wools with good additional measurements attracted strong competition and held their ground. However, lack of demand for lesser style wools dragged the market down. The Crossbred sector provided the only positives, gaining 25 to 40 cents.
26,492 bales were offered at Sydney and Melbourne, with no sales occurring in Fremantle. With the shock factor over, sellers were more accepting of this week's prices and 16.1% of the offering was passed in. This saw 22,216 bales cleared to the trade. For the season to date we've seen 46,628 fewer bales sold than the same period in 2018-19.
The dollar value for the week was $36.99 million, for a combined value so far this season of $241 million.
The week ahead
The mix of market sentiment from brokers hopeful for a bounce to exporters thinking the market can weaken further provides little indication of what we can expect in the coming weeks. Although to look at the market from a technical perspective, prices appear to be at their support levels in foreign buyer terms.
33,046 bales are rostered for sale next week, with sales resuming in Fremantle and a designated superfine sale in Sydney. In the weeks following, 36,025 and 33,766 bales are expected to come to sale.