Wool supply issues in the north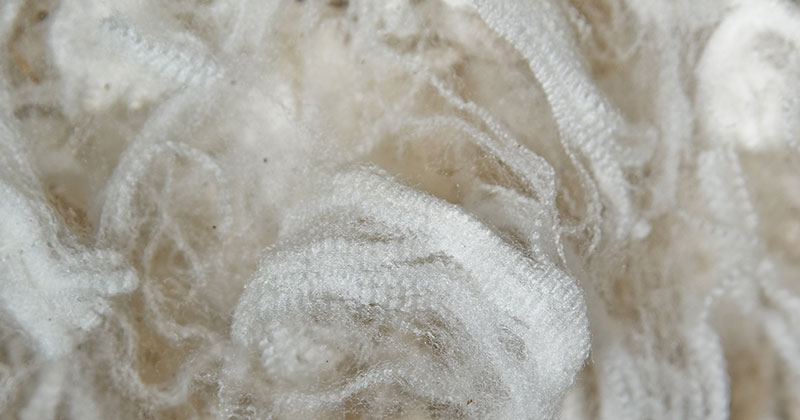 The drought is showing its effect especially in the northern selling centre (Sydney), where a very small offering of 7,500 bales last week met with strong competition.
The south and western selling centres provided the bulk of the offering with 23,000 & 9,500 respectively, while the solid demand was widespread across all centres.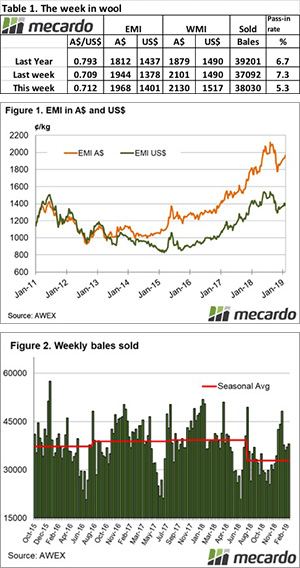 The Eastern Market Indicator (EMI) gained 24 cents to accumulate a 57 cent rise this calendar year, ending the week at 1,968 cents. The Au$ was again slightly stronger up 0.4%; the EMI in US$ terms was also dearer up 21 cents to end the week at 1,401 US cents (Table 1).
In Fremantle, the Western Market Indicator (WMI) continued to strengthen, rising 29 cents on the back of a solid performance since December last year to end the week at 2130 cents.
40,000 bales were offered for sale this week, with the trade clearing 38,030. Again, growers were impressed with the market and passed in only 5.3% or 2,135 bales.
It must be a strong market as Fremantle had a low pass-in rate, in fact on the final day 97% of fleece wool in the west was cleared to the trade providing the lowest pass-in rate since September.
The dollar value for the week was $83.28 million, for a combined value of $2.06 billion so far this season.
In the auction weeks since the winter recess, 864,304 bales have been cleared to the trade, 212,117 fewer than the same period last year. The average shortfall cleared to the trade compared to the same time last year now sits at 8,484 bales per week fewer.
All types benefited from the strong market, 28 MPG up 50 Cents for the week in Melbourne, while Skirtings and with the Cardings indicators all had a good week to end dearer across the board.
The week ahead
It is with some degree of confidence that we can look forward to the next few weeks at least. According to the AWEX roster, the next week 42,400 per week are predicted, with 35,000 and 36,000 bales the next two week.
Buyers are filling orders as best they can with limited offerings, especially noted is the lack of low VM, high N/KTex wool styles which continue to be highly sought.